One of my favorite trends ever…CASUAL. A crisp top and a snazzy pair of denim is a look that will always stand the test of time. This amazing cap-sleeve button up is from Forever 21 (can you believe it?) and these high-waist beauts are Dittos. I have to admit, I am really looking forward to Spring/Summer and all the fun trends that are making their way from the runway to the streets.
I love traditional button up's however I'm really loving the cap-sleeve trend for the warmer seasons. You still maintain that polished chic look but you don't have to melt (which is a good thing!).
What's one of your favorite Spring/Summer trend for 2015?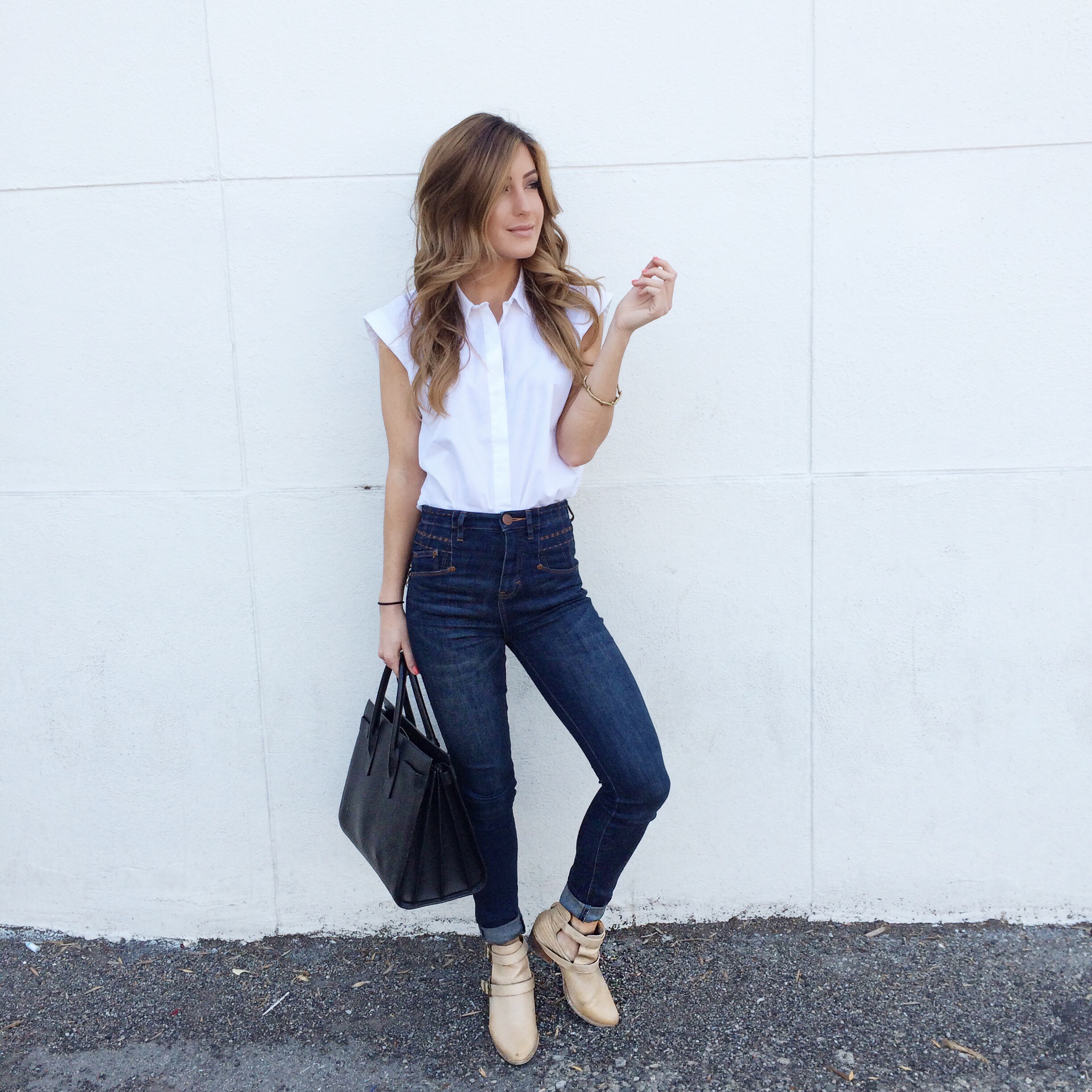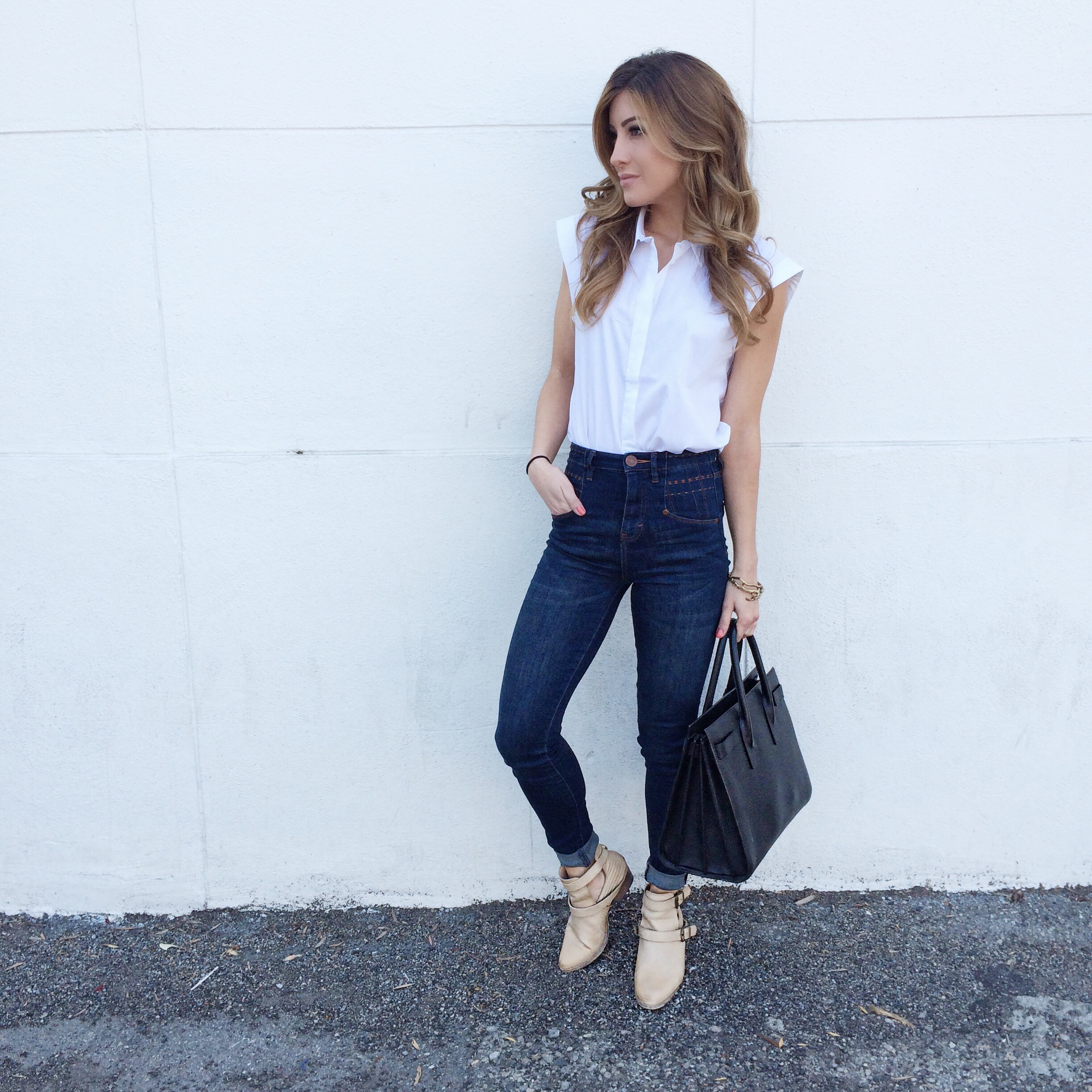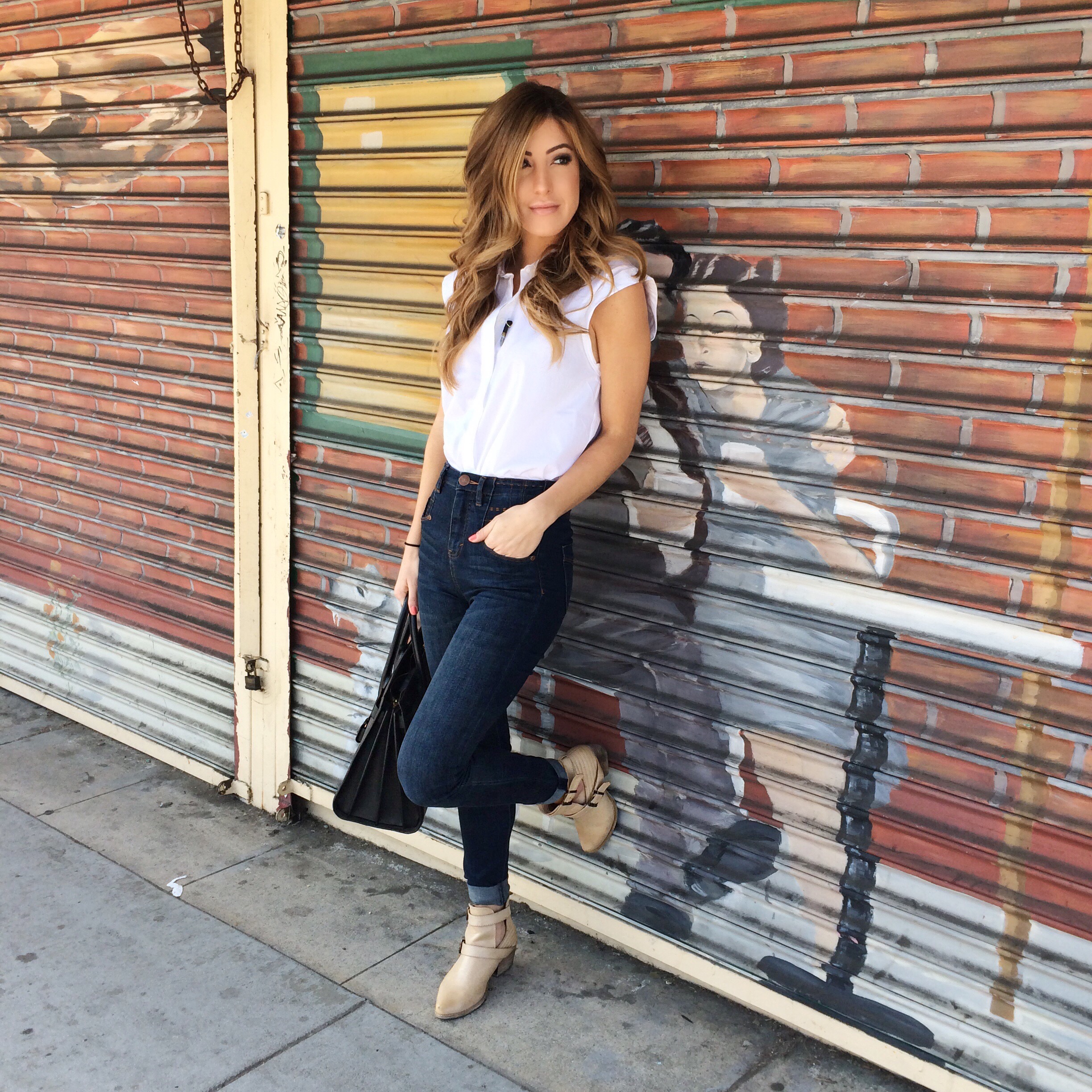 Cap-sleeve button-up: Forever 21, High Waist denim: Dittos