White jeans, white jeans, white jeans…why do I always fear wearing you? Today I decided to take my own "risk" and wear denim. I'm not usually a fan of white denim, but after slipping these shredded babies on, I couldn't help but feel as though I've been missing out! I know they're just jeans, but seriously, white denim can look chic, even shredded to pieces!
This week has been super hectic but I'm happy to announce that I am currently in the process of applying for my Doctorate (yay, more school!). It's such an exciting yet intimidating process but I'm totally looking forward to my next academic journey. I will soon be Dr. Le Fashion Monster? Sounds good to me! 🙂
Denim: c/o 2B by bebe, Heels: Saint Laurent, Top: Zara.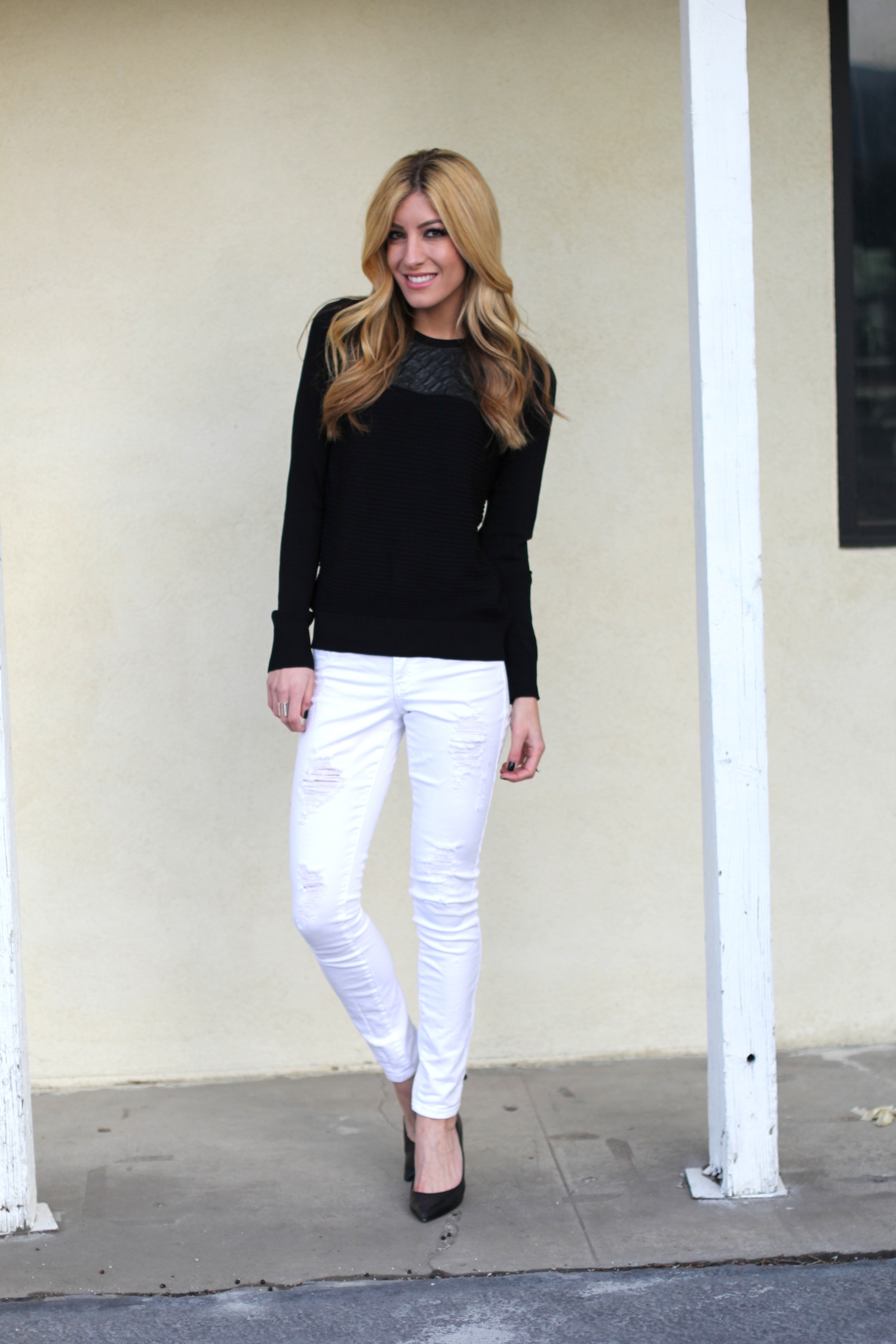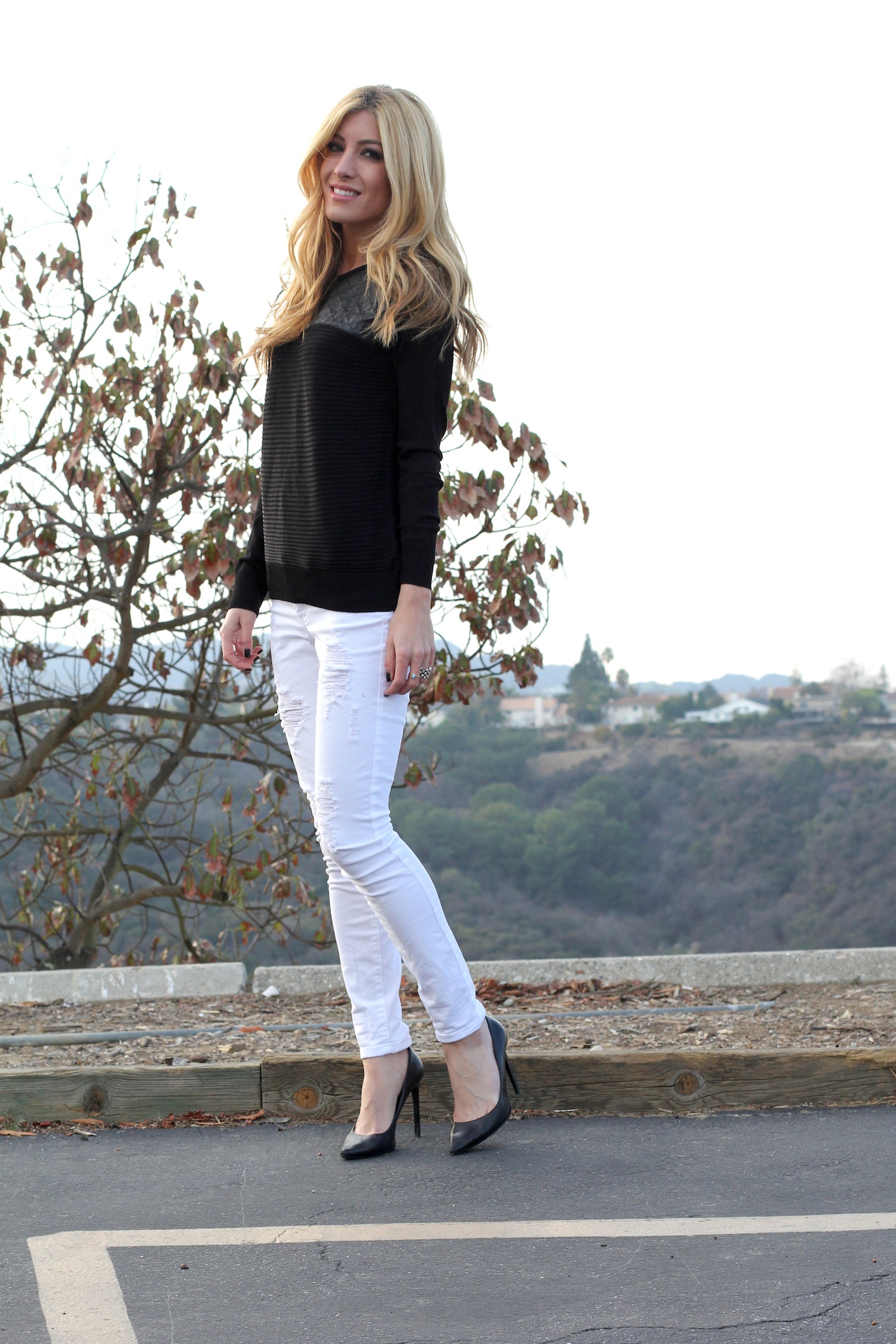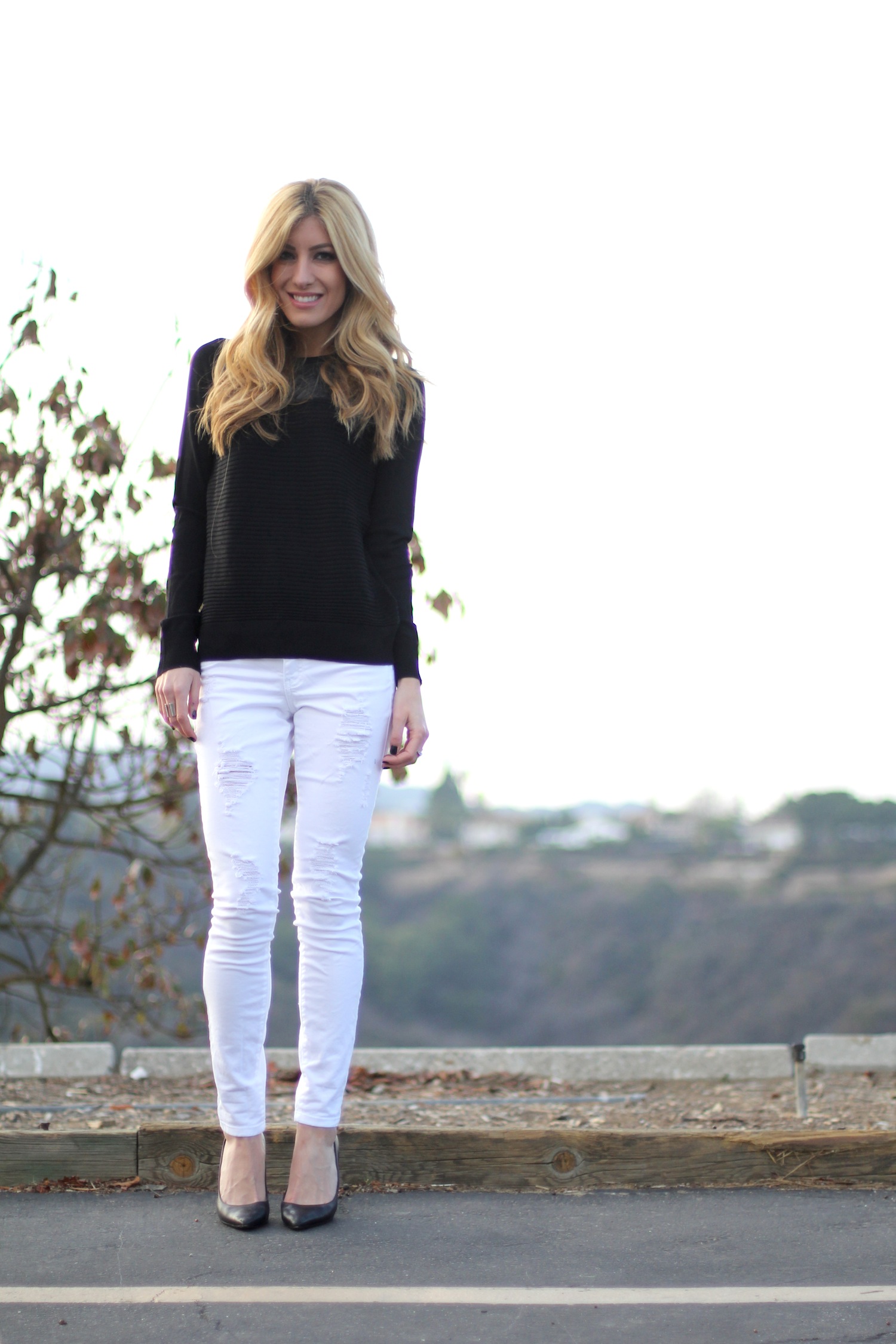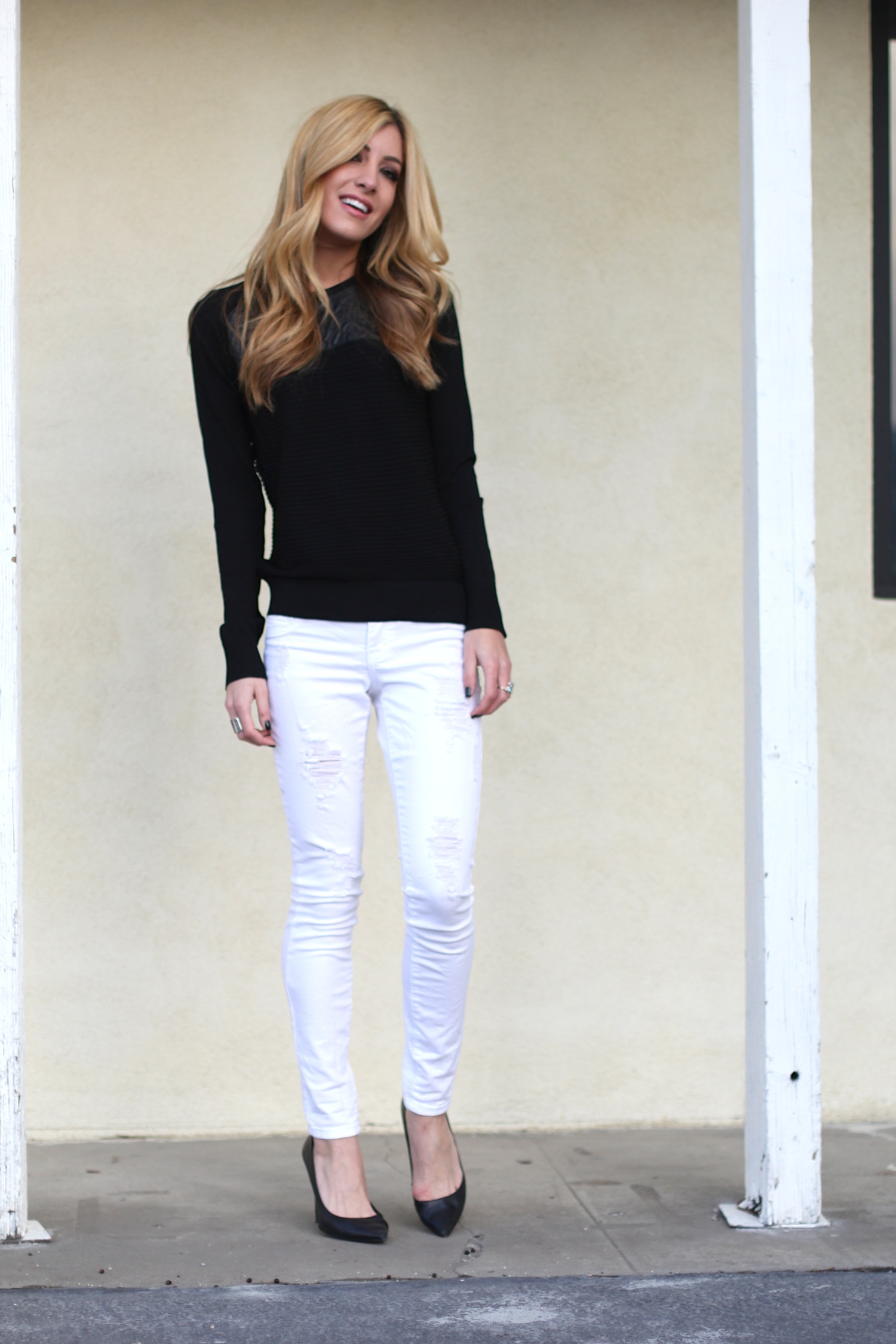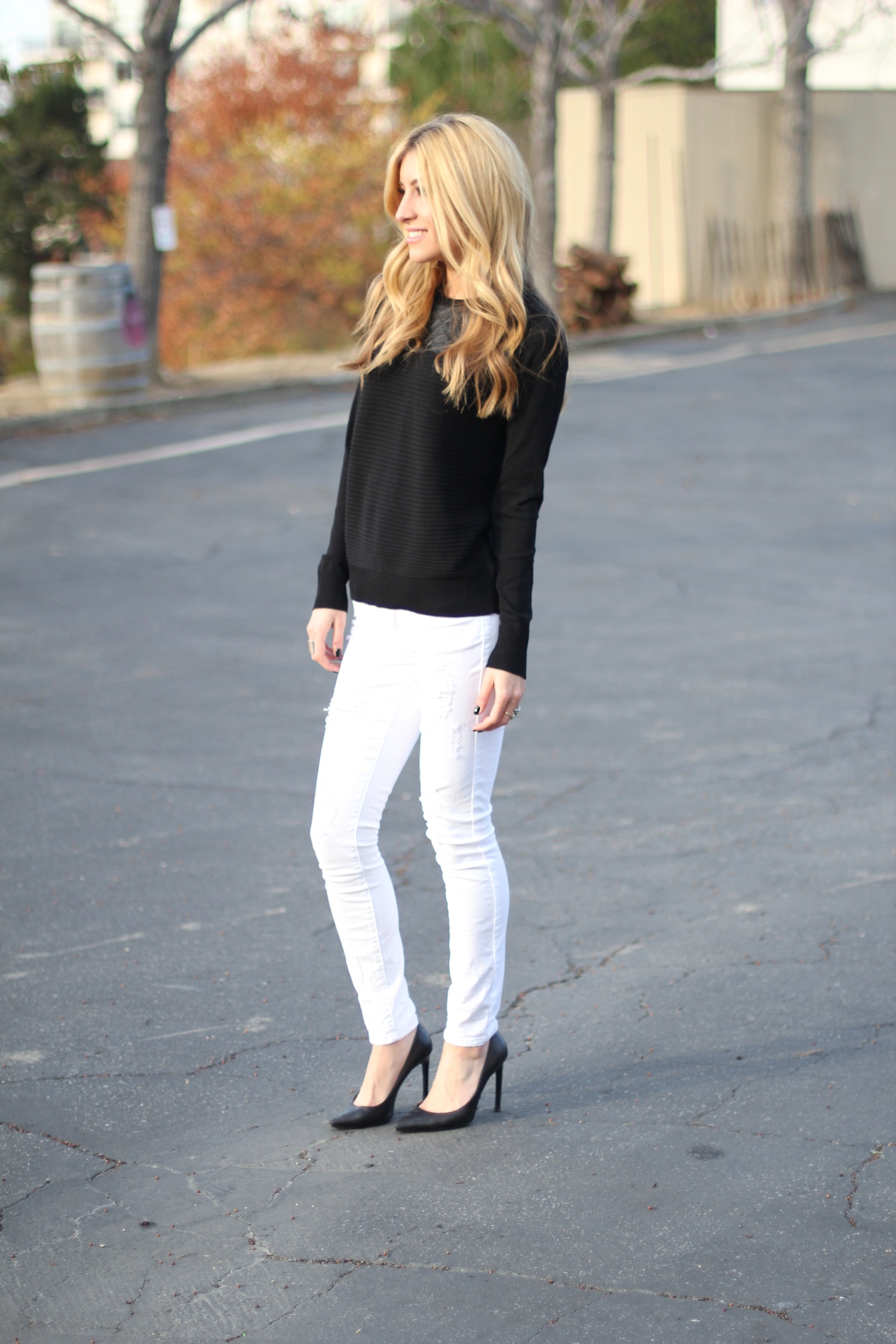 Photos by: Tori B