Any chance I get to work with Gypsy Junkies, I will take. They are hands down my favorite brand to work with for several reasons. One being the team: Marcus, Lauren & Alexandria. This dream team are quite possibly the coolest and sweetest people I've ever met. Two: Their clothing is perfection. Every item is a stand out piece and easily wearable. I can't even explain how in love I am…I guess you'll just have to see with the posts that will be on the blog!
Let's talk about this EPIC blazer…I can't even wait to wear this bad boy every day (I probably will). It's so colorful and can add instant fierceness to a monochromatic look (like today's post) or be the perfect statement piece in a color block look.
Oh, and I love how coincidentally my sunnies (the reflective part) totally went with my blazer.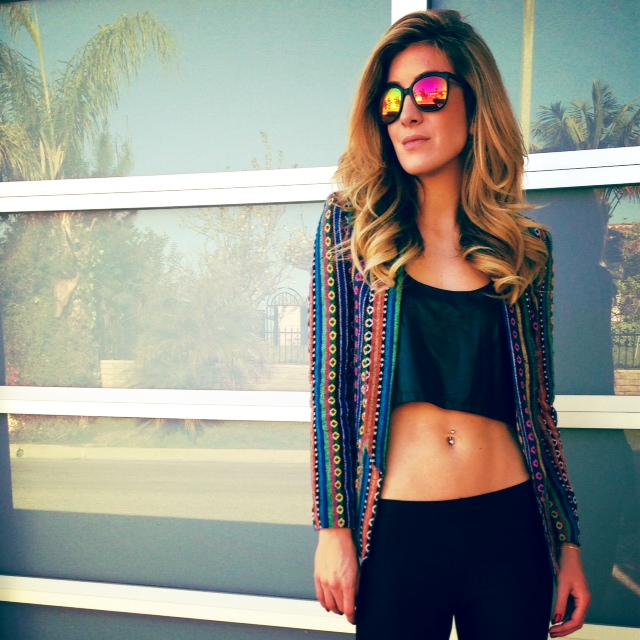 Gypsy Junkies "Becca" Blazer in Tribal: c/o Gypsy Junkies (get it here), American Apparel Leggings, Reflective Sunnies: 2020ave