Sometimes a great pair of jeans and an easy plaid top is the perfect outfit of the day. There are days where I get suuuuuper lazy and just grab a pair of skinny jeans and a blouse with a print and call it a day! Today's look is just that. I just got these amazing jeans last week and have been dying to wear them. I love denim that's ripped on the knees!! I tossed this plaid shirt on and my favorite pointy pumps and bailed to go run my errands for the day. Let's just say, I didn't complain about a thing! Plaid and denim all the wayyyyyy…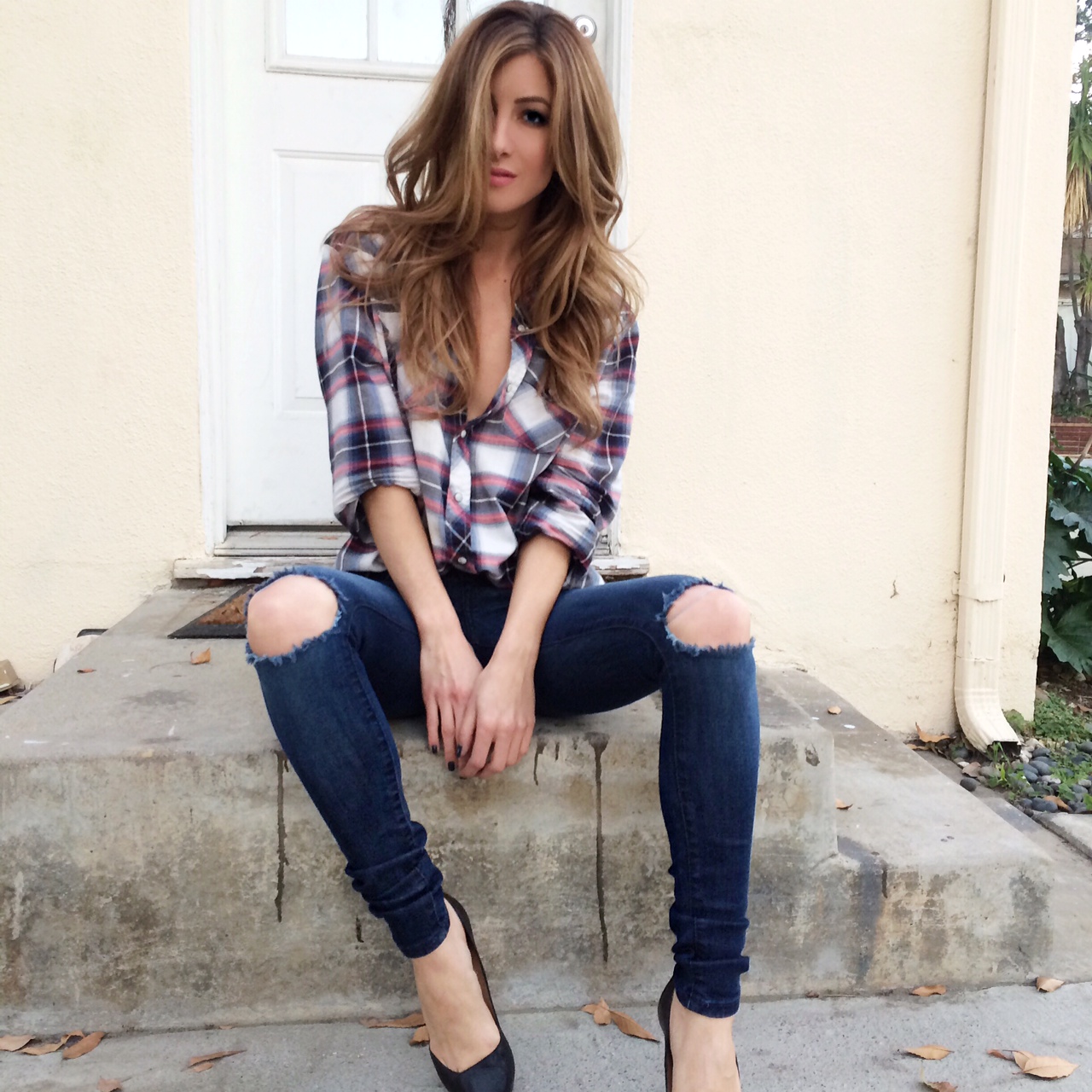 Also, if you didn't notice, I dyed my hair! I was so tired of doing my roots and wanted a color that was warmer and easier to maintain. A huge thank you to Bianca Hillier of Sally Hershberger LA. Girl made my locks super amazzzeeee!!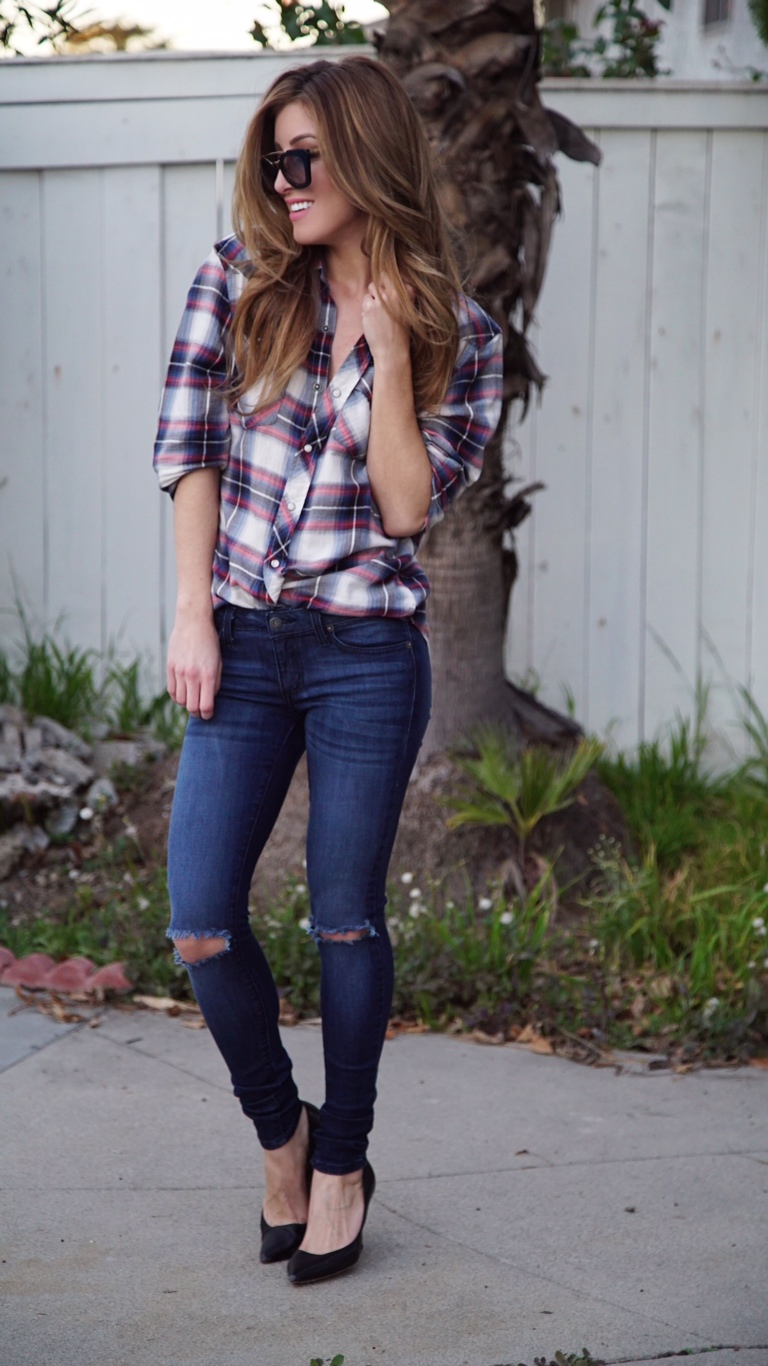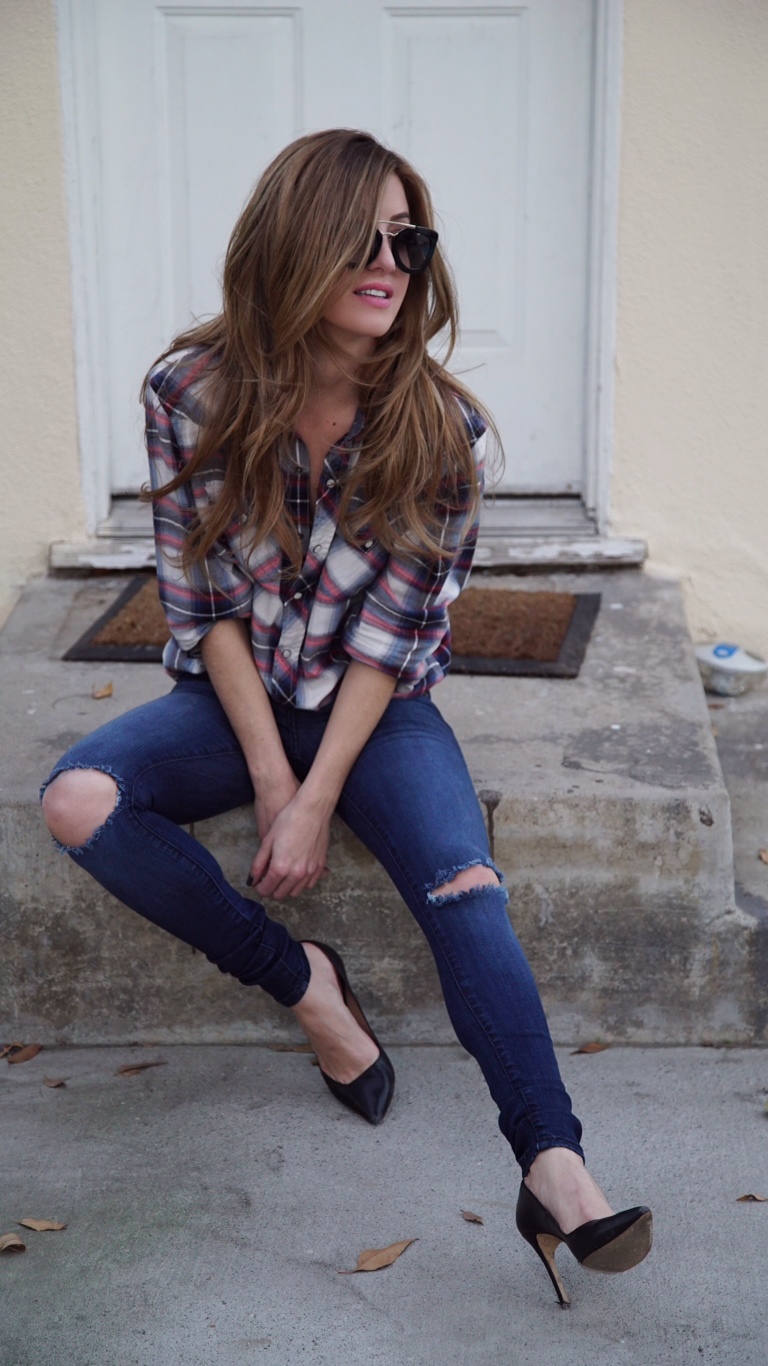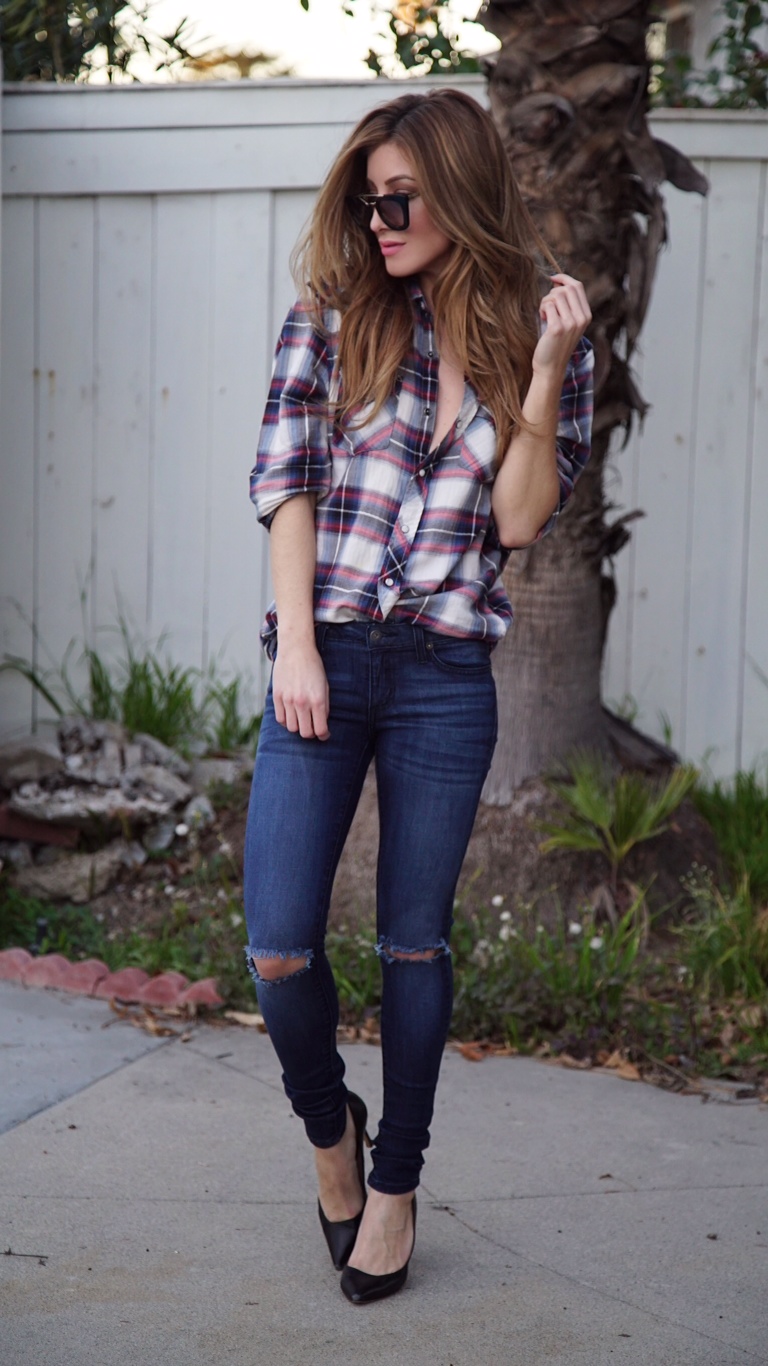 Shop some plaid and denim looks below! What's your easy-breezy go to look?
Photos by: Raphael Rogers
Denim: c/o GJG Denim, Plaid shirt: old, Sunglasses: Prada
-SHOP THE POST-