This is just a quick post but I had to share this skirt (which I'll probably over wear because it's so darn cute). I'm obsessed with the cut out and material of this skirt so much it's going to be a staple in my closet all season long. Thanks to Joa + Closet, an affordable online store with epic pieces. This skirt, is only $33! And they're having a holiday sale. So I would definitely get on that site ASAP! I don't normally talk about stores or go nuts…but their price points and styles are out of this world amazing!
Skirt: Cookie Cutter Skirt c/o Joa + Closet (get it here). Sweater: Forever 21, Shoes: JustFab
Note: I'm a size small normally, but this skirt is a medium and it fits fine and has some room.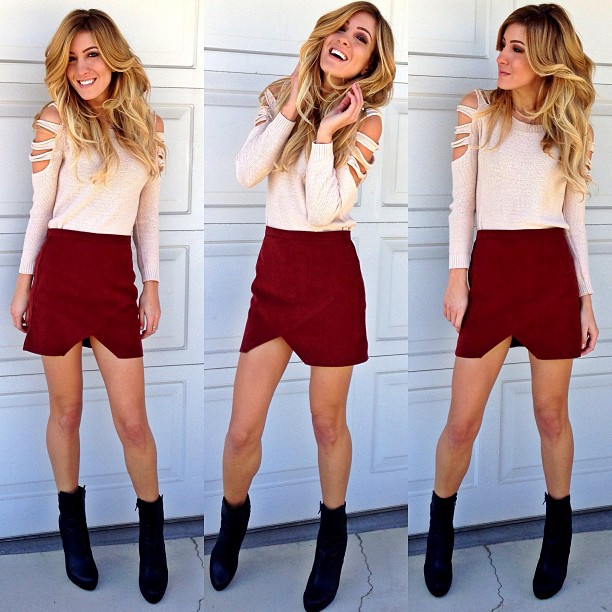 Be sure to follow me on Instagram where I post my daily outfits. Username is @LeFashnMonster