Spring is in the air and I have to say, I am so ready for lightweight outwear! That totally rhymed and I had no idea as I typed it. WIN! This season, I'm really investing in lightweight outwear such as trench coats and maxi-blazers. They're great for the transition from sometimes still-winter weather to spring days and nights. As you've probably been noticing, I'm really going bananas over earth tones. Olive has been practically seen in every single post, and I don't think I'll stop anytime soon (be warned!).
I've worked with this amazing clothing company Dynamite previously a few times and I'm happy to say I'm able to work with them again, now. I love their selection of easy everyday pieces and the prices are great. Nothing I'm wearing from them costs over $100! Hallelujah!
The distressed jeans, the belt with bag & olive trenchcoat are all Dynamite. I am particularly fond of this olive trenchcoat because it's super stylish, chic and easy to rock. I love that it has side slits, so over a thin flouncy dress, the slits can shift with your body movement.
I paired the olive trench with black skinny jeans, a basic tank and simple sandals.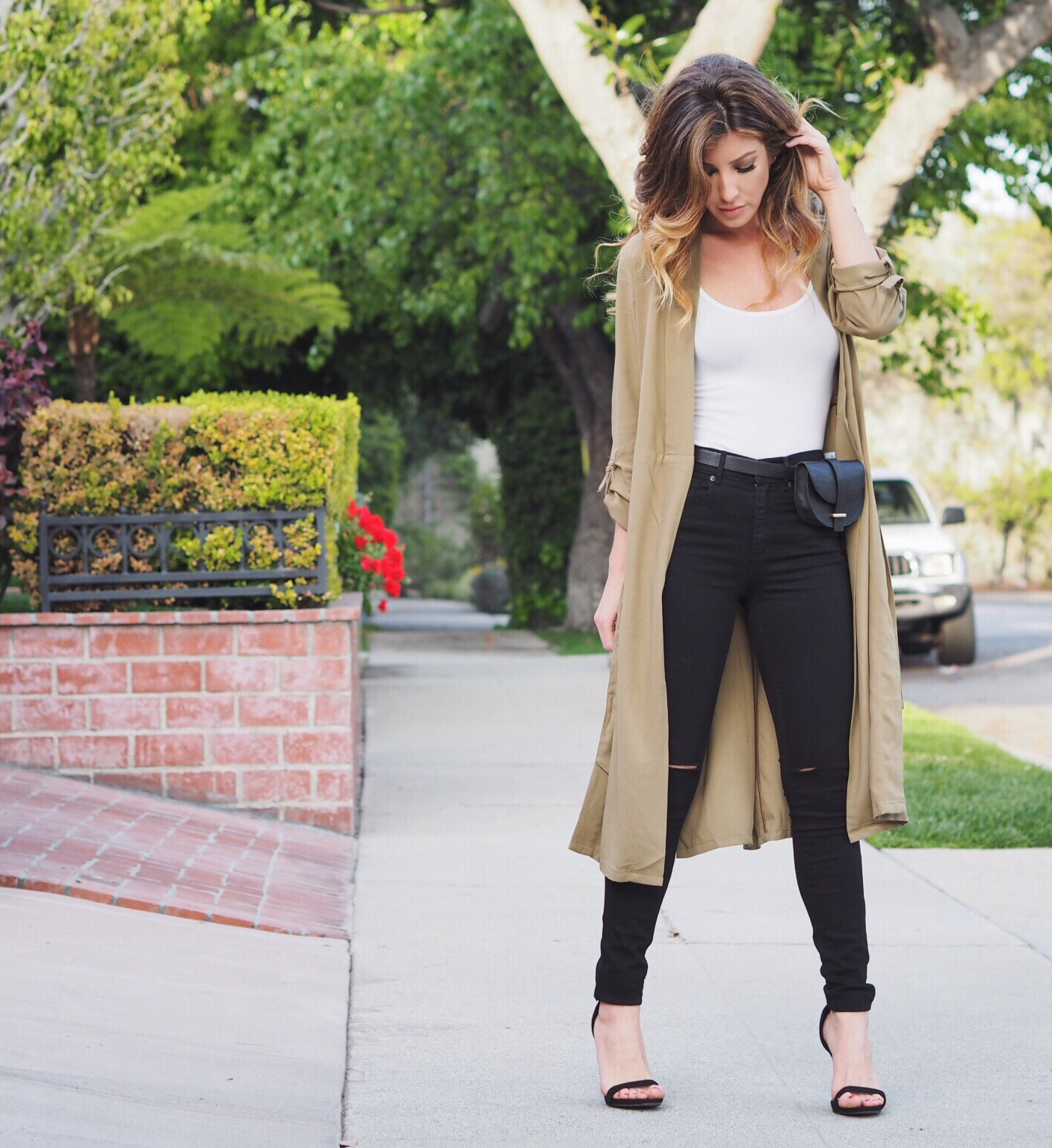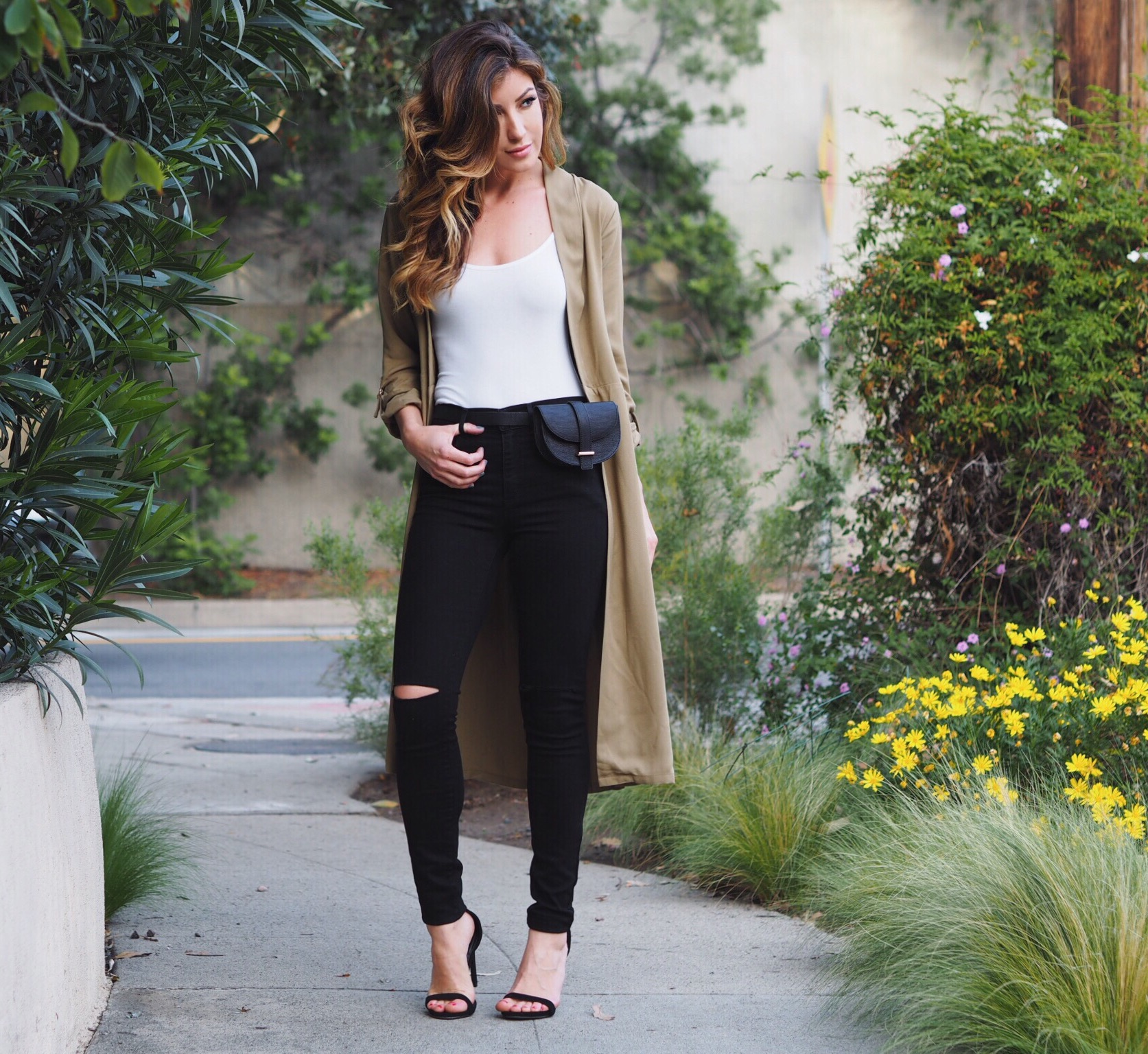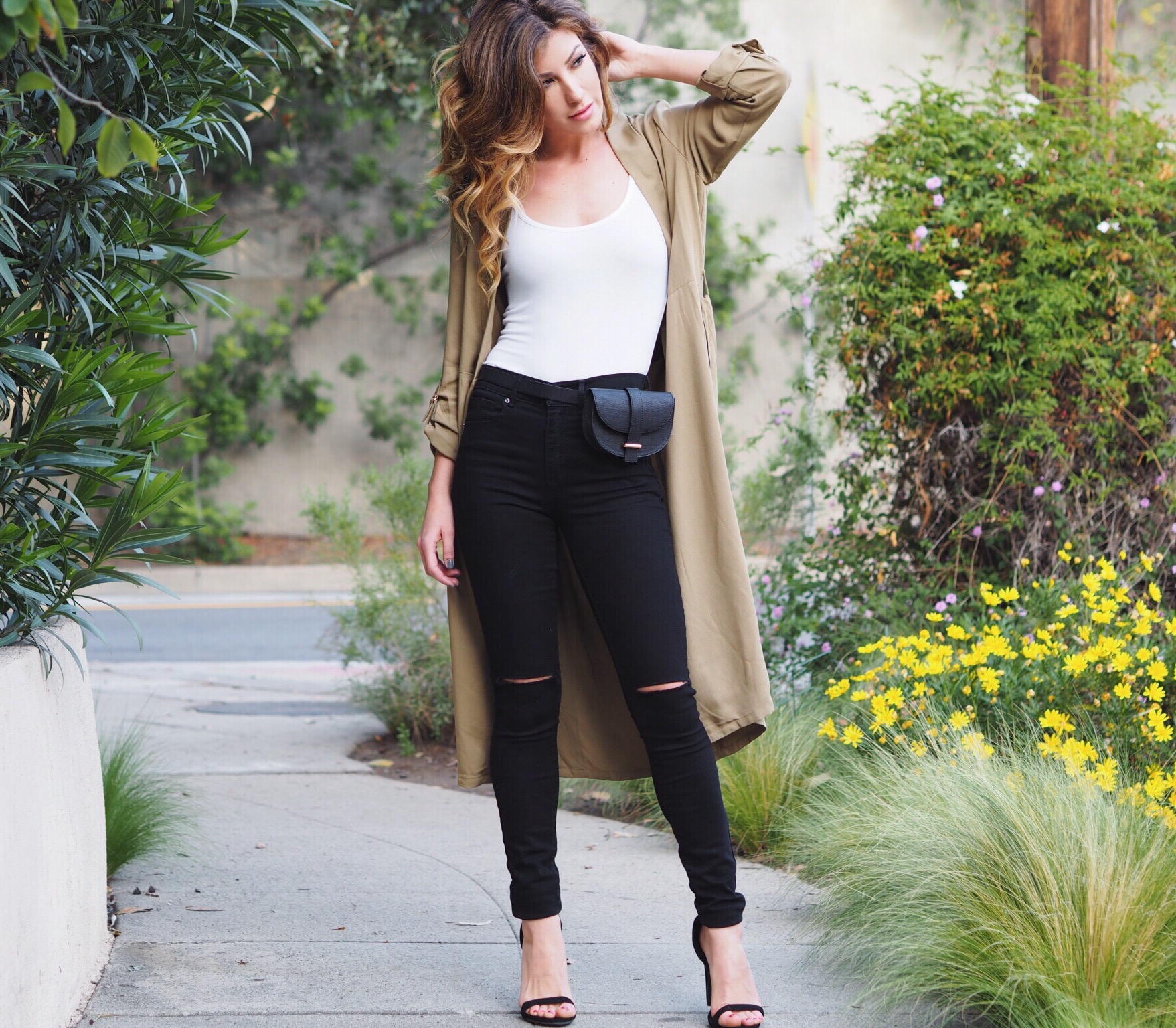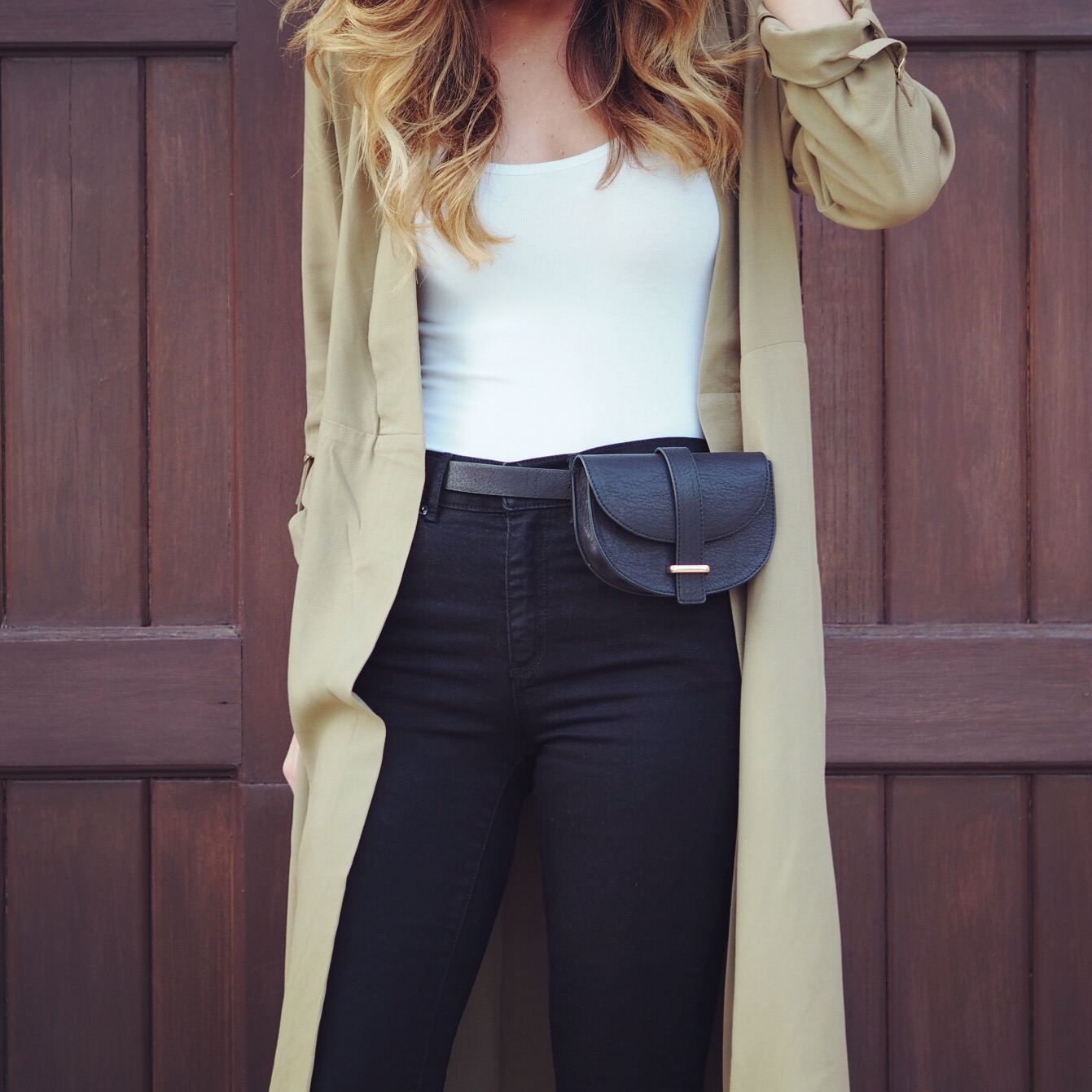 Ripped Skinny Jeans, Olive Trenchcoat, Belt with Attached Bag: c/o Dynamite (get the items here, here, and here). Strappy Sandals: c/o JustFab