Today I wanted to discuss my love for one of Fall's biggest trends, Metallic. Metallic can be incorporated into your wardrobe as a statement piece or an everyday piece. Of course metallic doesn't always mean super shiny, super bold and super obvious. There are so many great pieces that have hints of metallic so if you're not ready to take the plunge, you don't have to!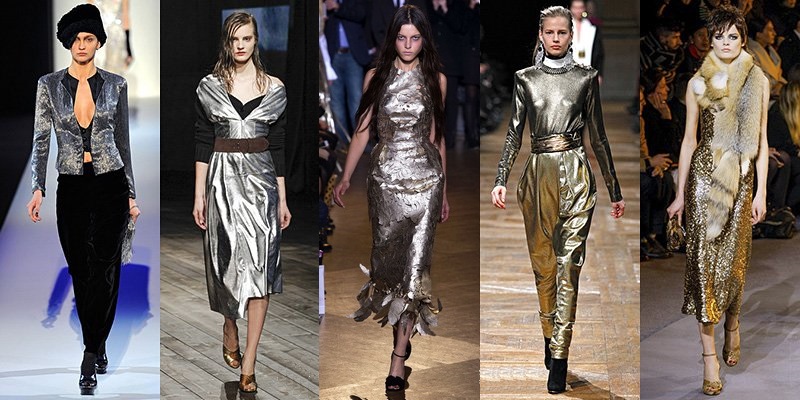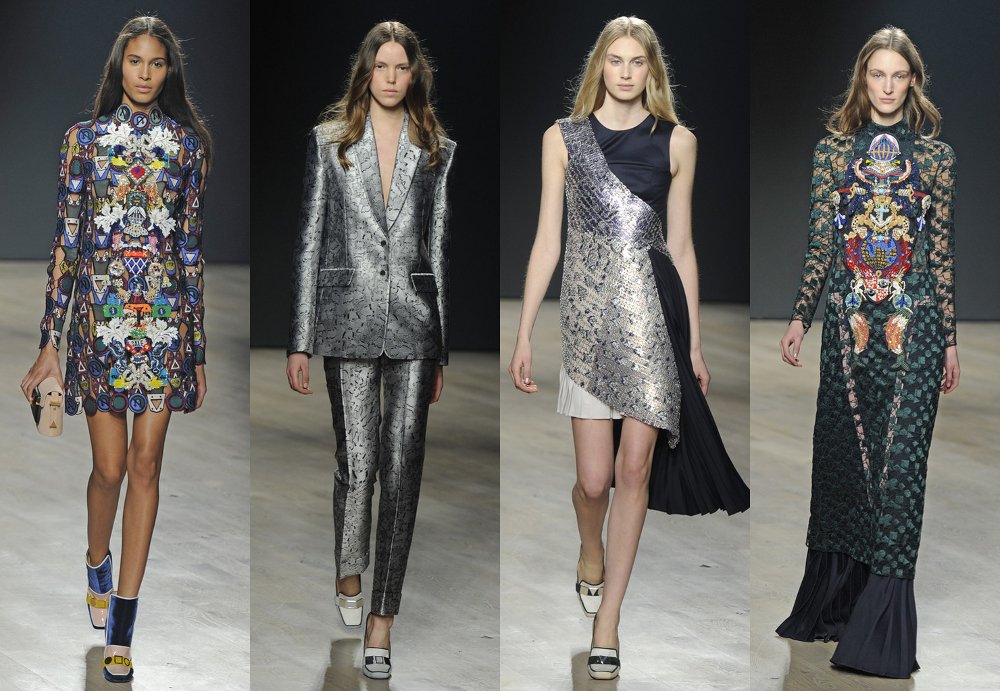 I personally have no fear of wearing metallic, but I also am Middle-Eastern, so maybe "all gold errrrthaaaang" just runs in my blood. I always make fun of my parents for having gold details all over the house, but then again…I love gold details on myself. I guess I'm just looking at their point-of-view wrong, right?
Speaking of "wearing" metallics, I recently painted my nails an electric silver color. Check it out! This is a great way to " dip your feet" (or nails) into this trend.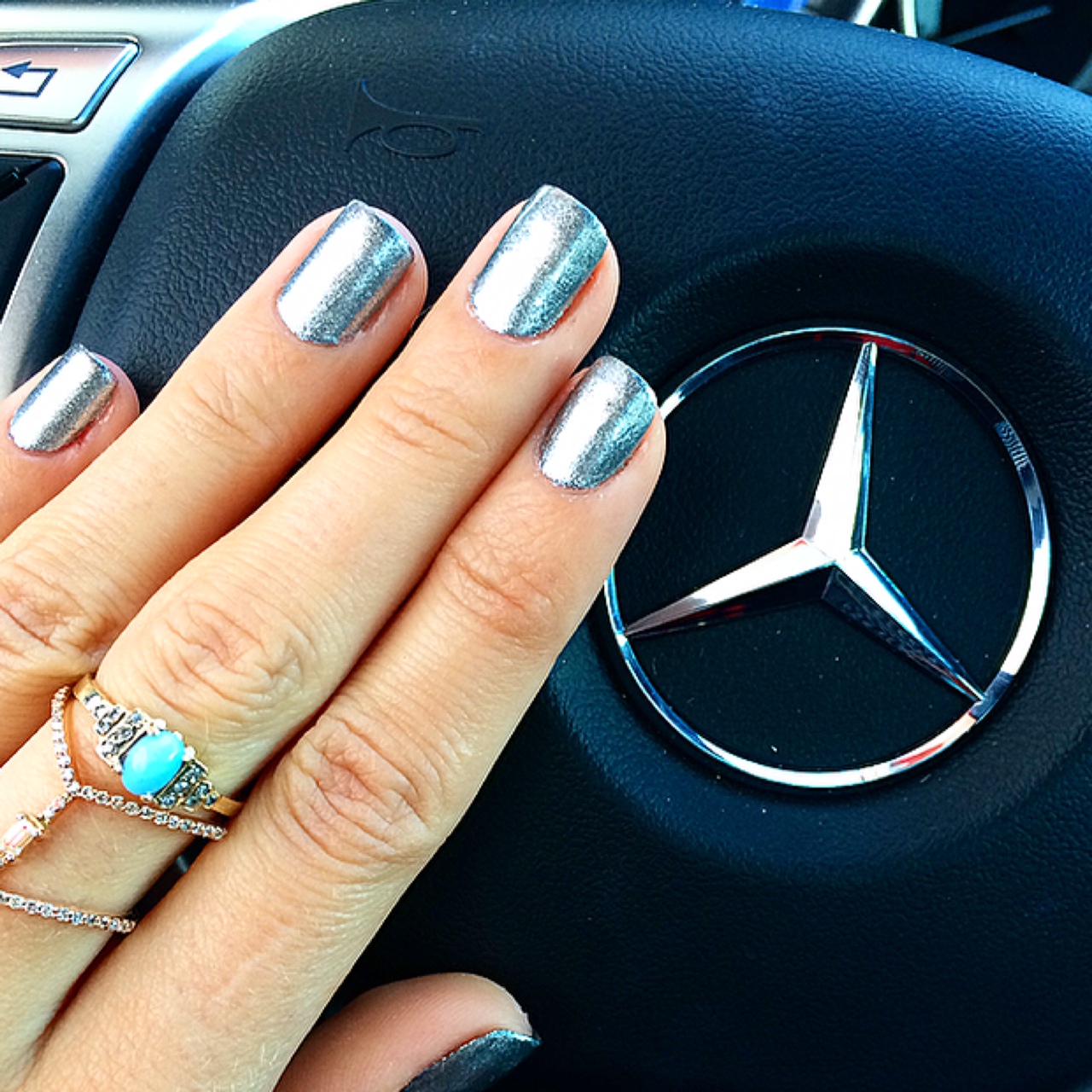 Anyhow, there are two kinds of metallics in my eyes, molten metallics and modern metallics. The difference being that molten metallics look like you took the metal, liquified it and poured it all over yourself (I'm already salivating) and modern metallics are lighter, easier and not so bold, even matted metallic. You'll see the differences below via outfit inspirations as well as items I love (and some that I bought myself, don't judge me).
Also, keep in mind, metallic doesn't just mean gold, silver and bronze. You can also utilize colored metallics, that's A-OK!
Metallics can be worn as a statement piece or paired with a neutral and/or denim. Some of my favorite color combos are silver/black, gold/black, gold/white, bronze/white etc. You can even layer metallics and remember that being matchy-matchy isn't always good. You can totally mix your metallics!
Here's a gallery of some over-the-top/wearable metallic inspirations.
If you got as inspired as I did searching for those, here are some items I've found (and purchased myself). Enjoy! I hope you end up rocking' some metallic this season :). I can't to wait to post some looks with this trend.