Night 2 of Vegas too much fun! I spend the evening with two of my favorite bloggers; Kelly Lee of KellyGolightly.com and Kristen Turner of GlitterNGlue.com. We strutted our stuff at the Cosmopolitan and even though it was raining (no, no men), we managed to have a ball. I was super excited to be able to wear my new angel wing body chain from Lady Marshmallow, a stunning clothing line whose accessories as just as detailed and beautiful as their clothes.
Oh and I made two very special friends along the way…
Angel Wing Body Chain: c/o Lady Marshmallow (similar here), Scoopback Dress: Forever 21, "Fetiche" heel: MANGO (similar here),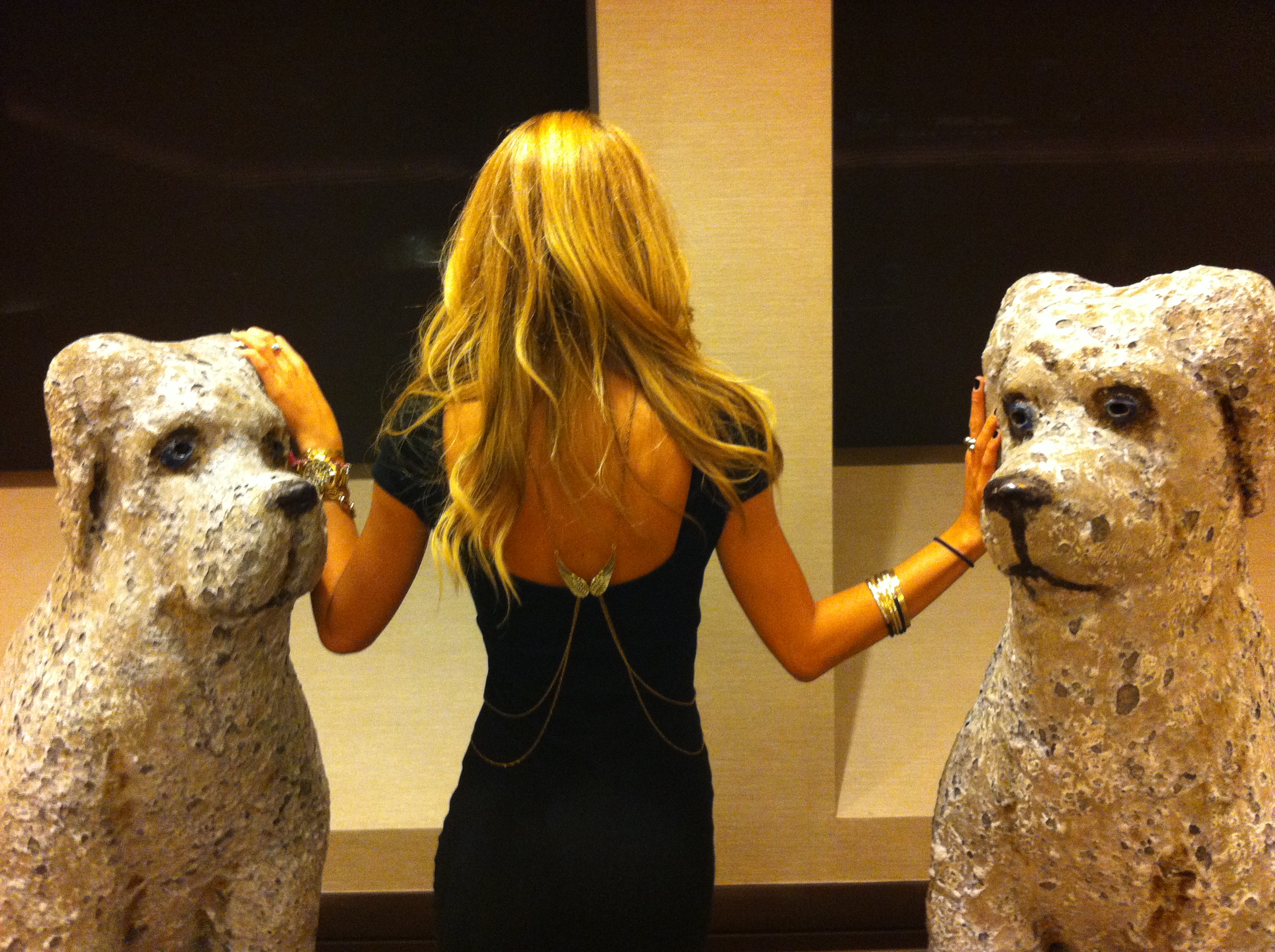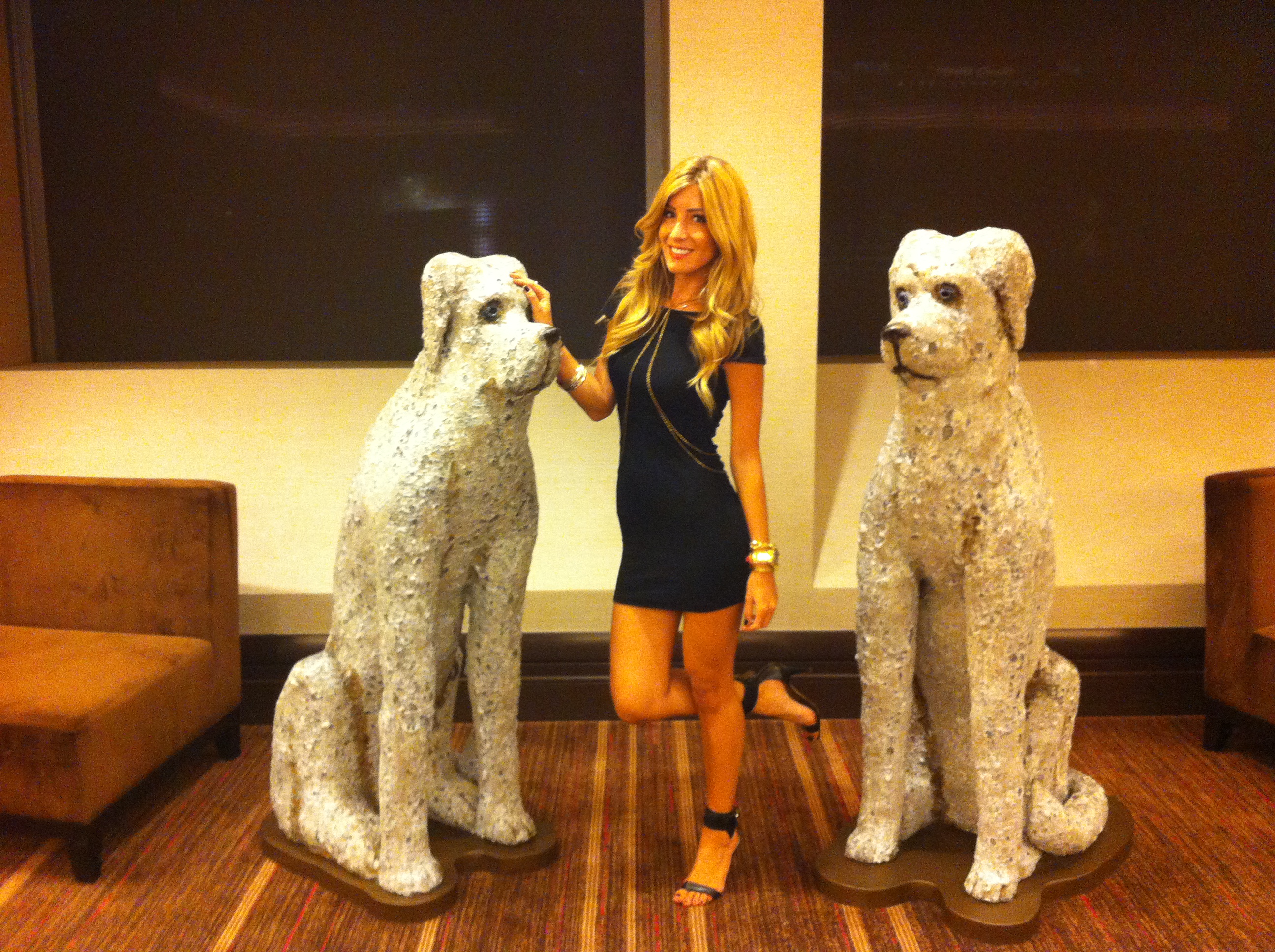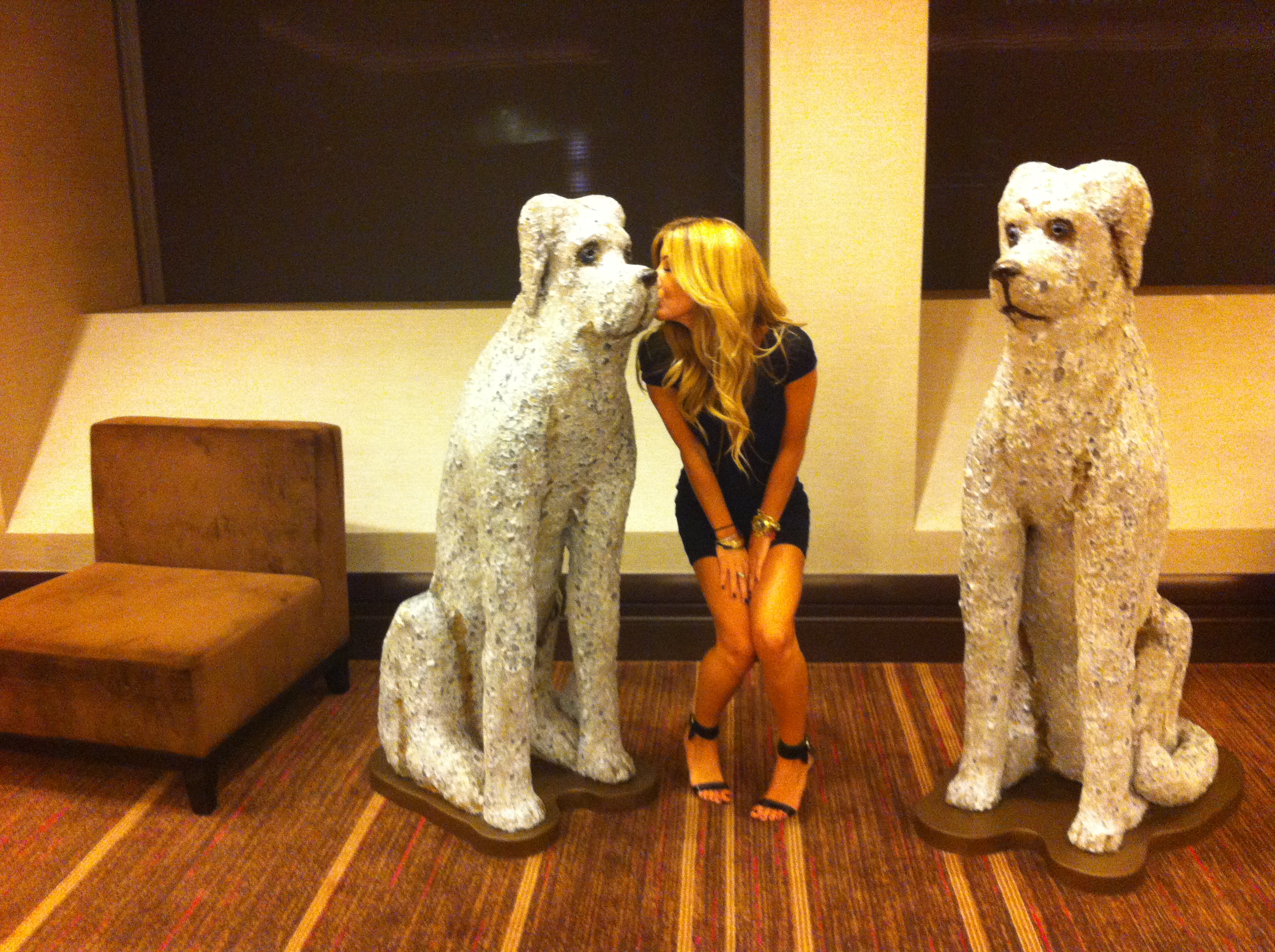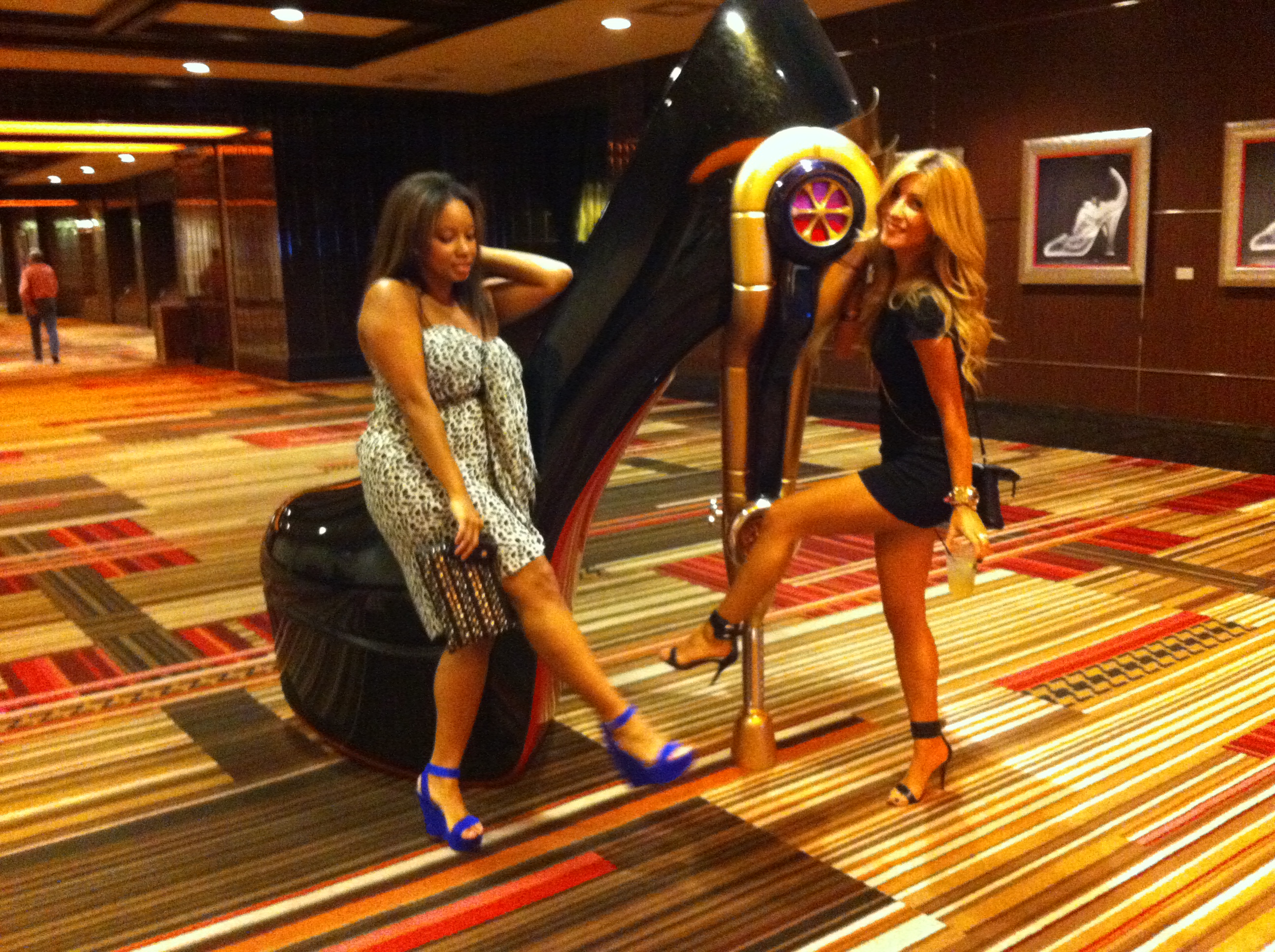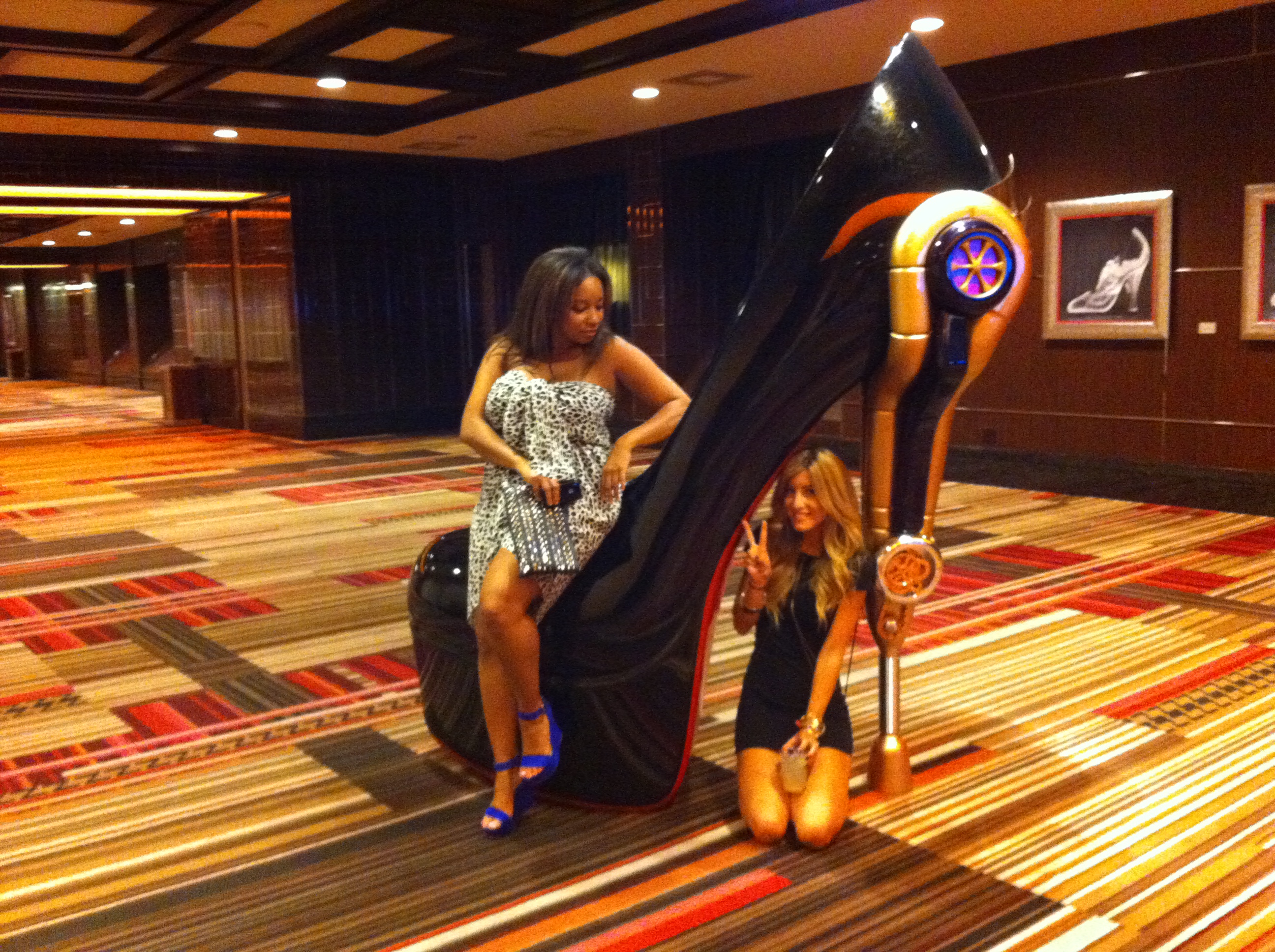 That's all for now folks!
I'm still behind on some posts as I've just recently brought the blog back online, but stay tuned for more posts from Vegas/MAGIC, Istanbul and some fresh new outfit posts (not on my iPhone) next week! Have some serious shoots lined up so the creativity will be oozing back on here soon!
Thank you again for your support and standing by me as I work on all the kinks in getting Le Fashion Monster back up and running! Be sure to re-subscribe at the top right corner!
Xo
Deniz