One of my favorite times to shoot for the blog is during the "golden hour". The light is so beautiful and it makes everything shine. I don't know what it is, but the those 20-25 minutes just make me feel at peace. It makes me feel whole, beautiful and all I want to do is smile.
Today's look is rather exotic. I wanted to try something somewhat 80's but still make it chic and slightly modern. I paired some neoprene high-waist pants with a velvet crop top and a silk hot pink blazer. My friend Tori (check out her faboosh blog) and I decided to play with the sunlight and the rays to capture some images. I hope you enjoy the images as I enjoyed shooting them.
Blazer: c/o Gypsy Junkies, Leggings: Forever 21, Shoes: GUESS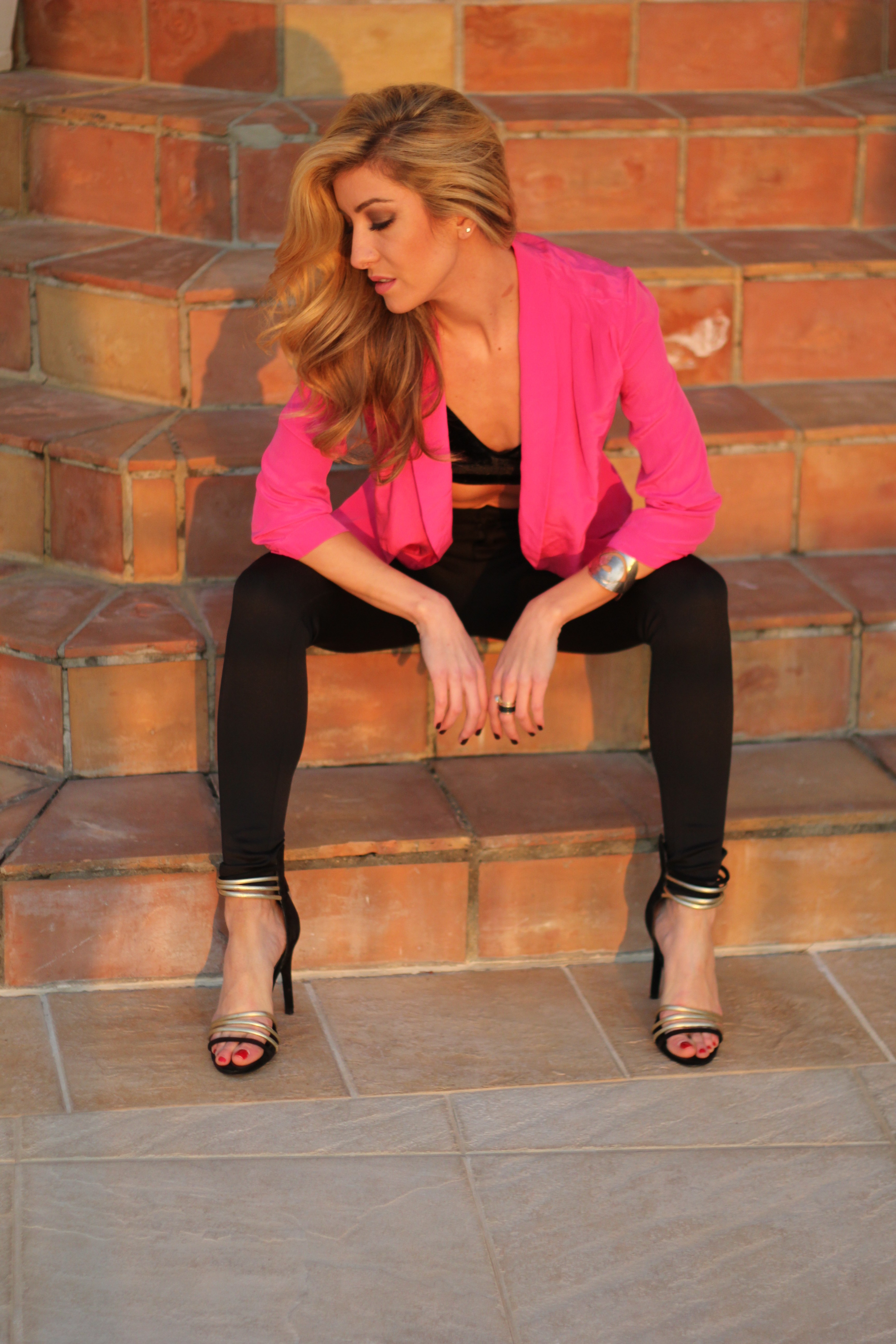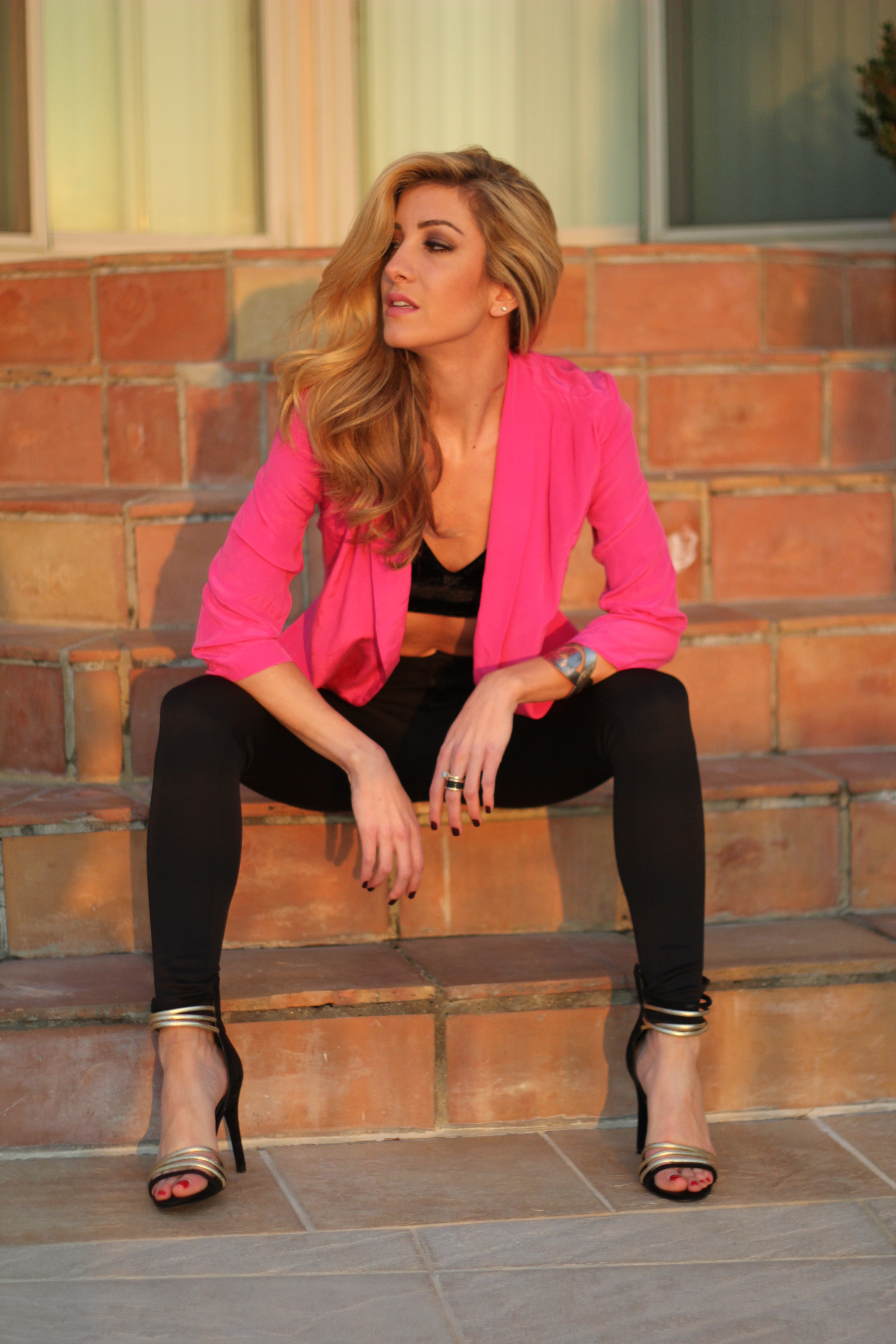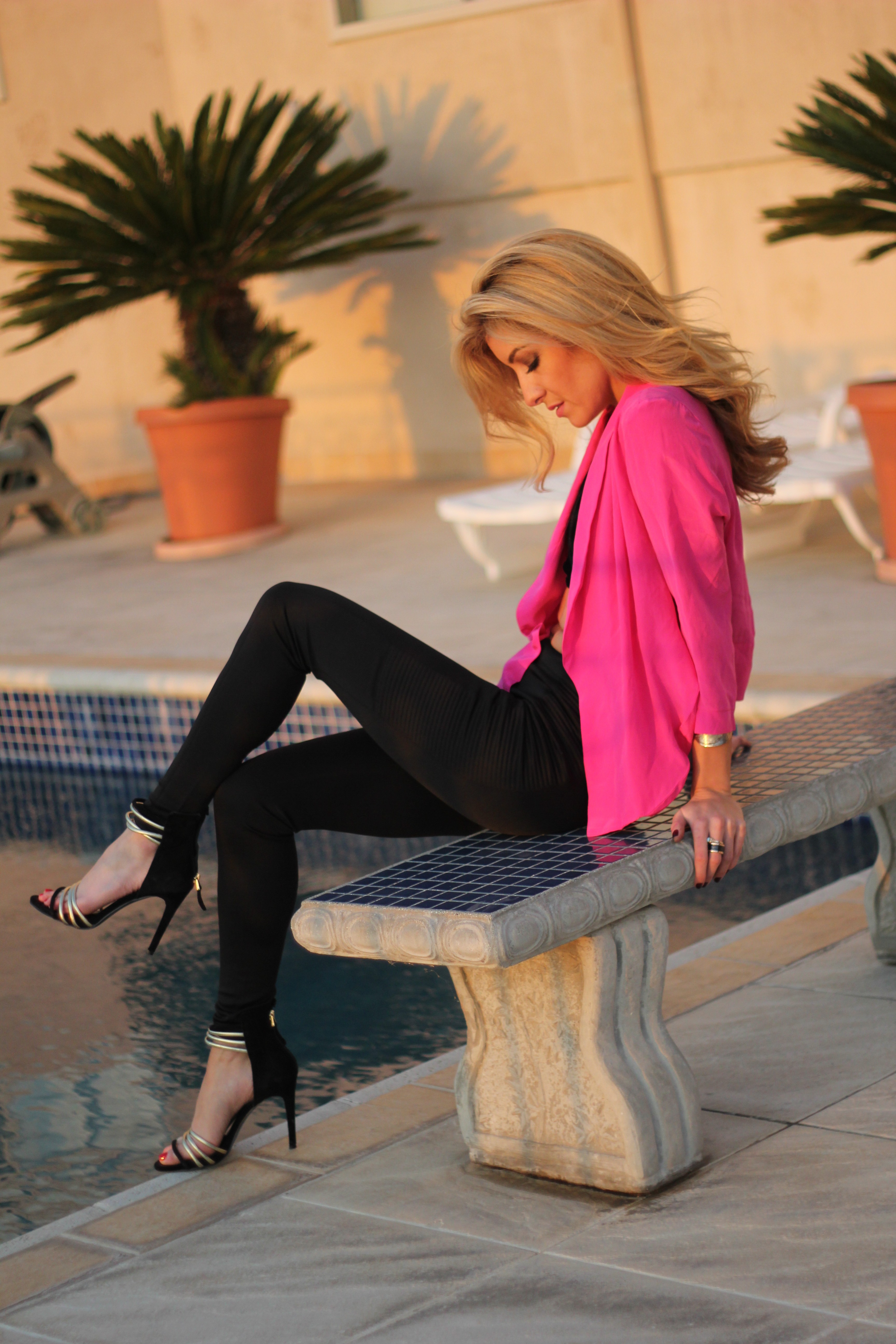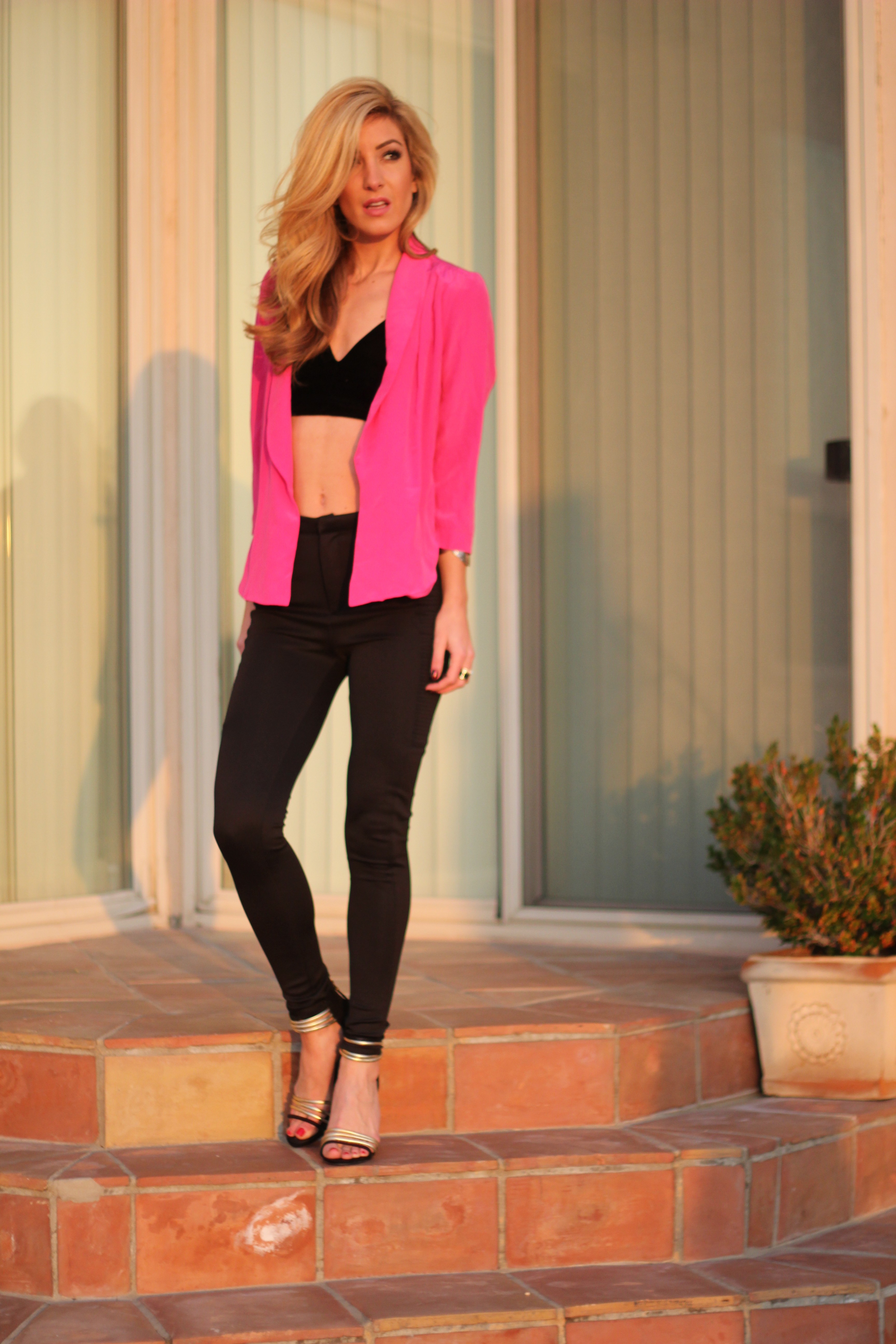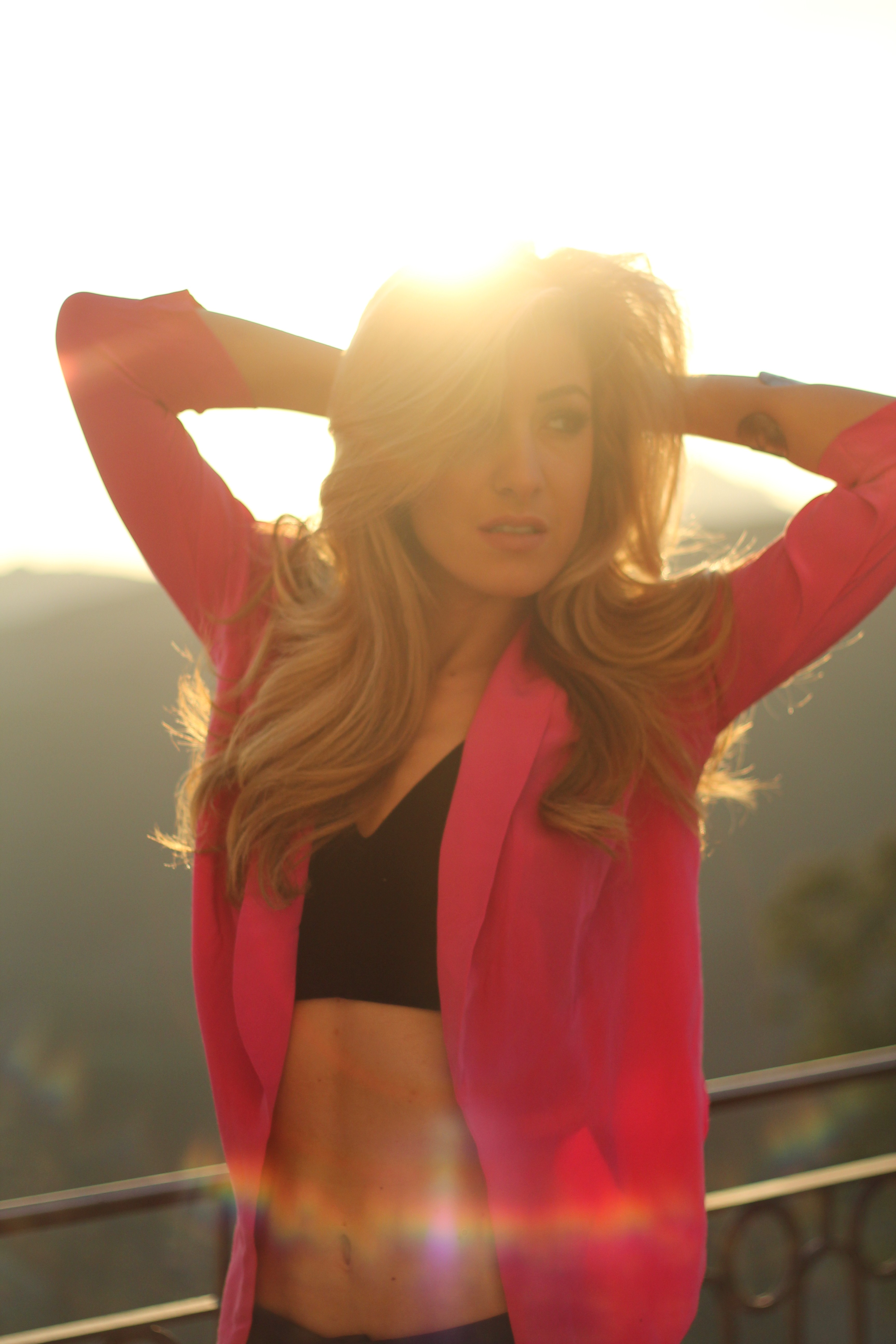 Photos by Tori.