I've always loved high-waist flare denim, but finding a day to actually take them out of my closet has been a bit of challenge. Thankfully, the temperatures are a cool 70 degrees by 6 pm, which means I can bring my 70's denim out without melting. A good pair of high waisted flare denim is a must! They always come back in style, and they're figure flattering for every body type. Also, rich yellows is one of my favorite color choices. This yellow shirt is high-low, so being able to tuck it in my jeans and let the back loose allows me to keep my look casual.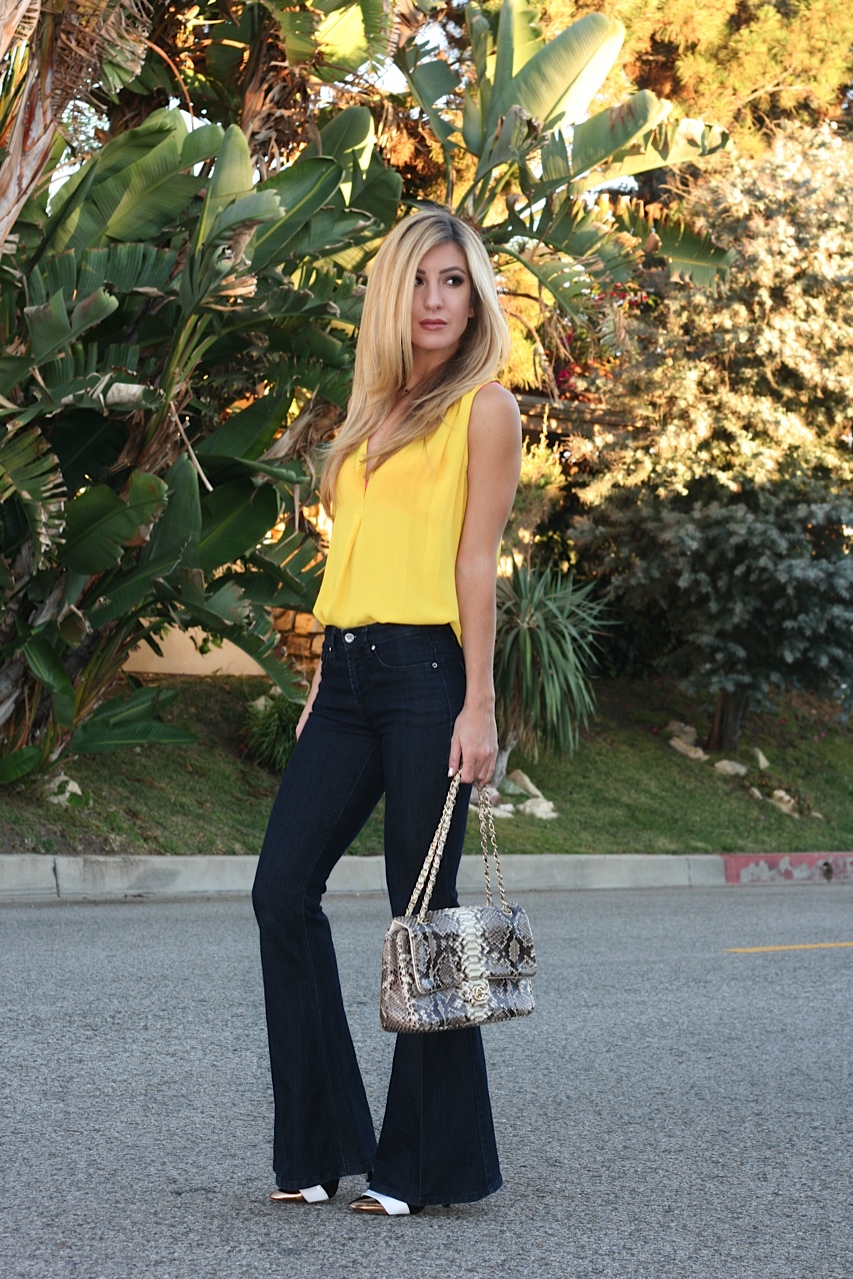 Today, someone told me I looked like Sarah Michelle Gellar in the above picture, so considering I've been watching Buffy the Vampire Slayer, that random comparison totally made my day. I know I'm such a geek…what can I do?
Here's a fun fact about me: I used to carry a "stake" to school (it wasn't very sharp) because I used to pretend I was a vampire slayer too. The life of a teenager where the internet was still so new & social media didn't yet exist.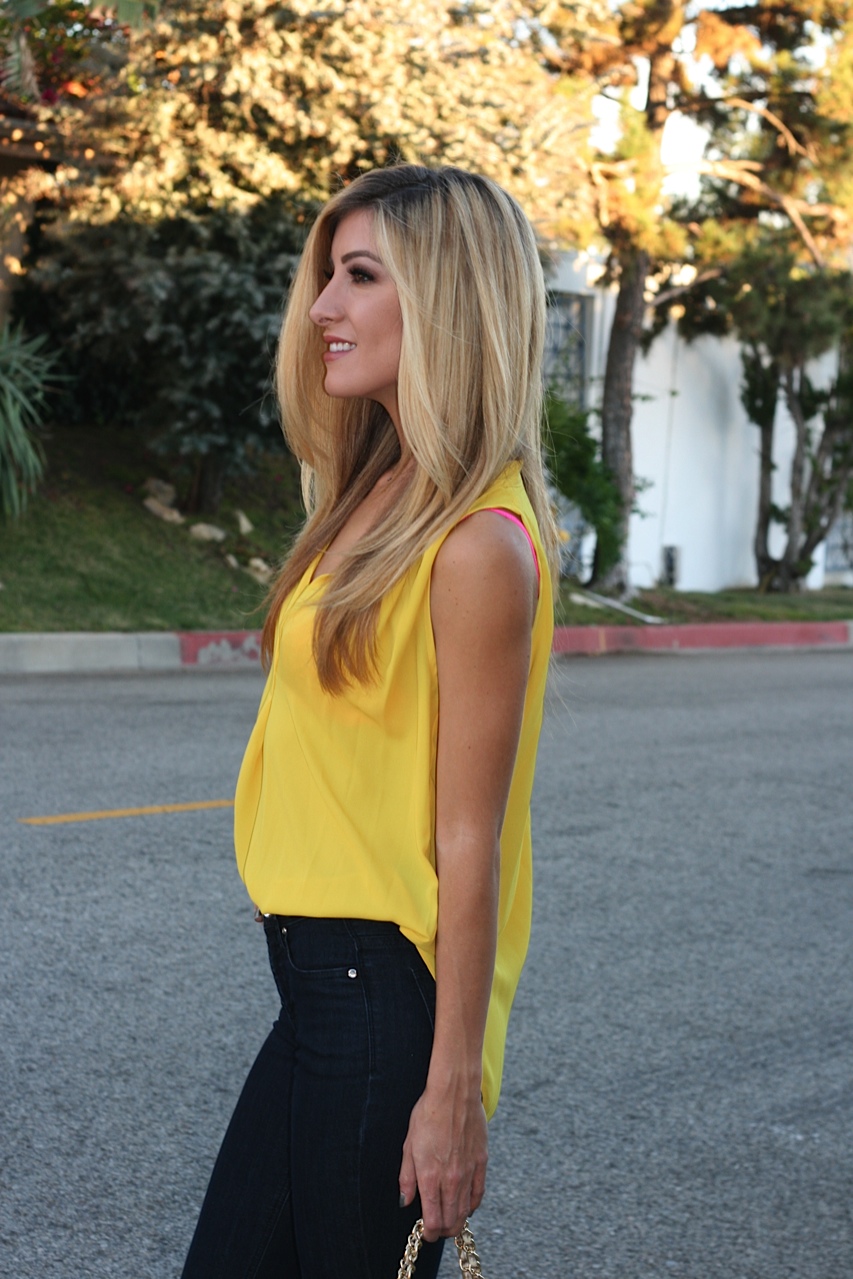 Shirt: c/o Blush Boutique (similar here, here & here), High Waist Denim: old (similar here), Purse: Chanel, "Yves" Shoes: c/o Shoedazzle (get them here).
-SHOP THE POST-