I can't believe it's the first day of Fall! I'm super excited about it however, Los Angeles is still, yup, you guessed it, 80 degrees. Although it doesn't feel like Fall, it didn't stop me from dressing like it was. I had lunch at the Ivy on Robertson with my mother and a few friends. I love the decor at that restaurant and the fact that there are fresh flowers everywhere!
Last week I kind of binged shopped on Forever 21 because I was obsessing over everything they had online. I couldn't resist because once I had over 5 items in my cart, I just kept going. I hate shopping, so this was a rare event but once getting that package…oh boy! One of my favorite items I got was this self-tie ribbed sweater dress. It is BEYOND perfect. It's lightweight, sexy, chic and super flattering. I wish they made this in every color because I'm legitimately going to wear this to death.
I love gray hues and one of my favorite trends that I can't wait to explore for Fall is layering different gray hues together. Although today's outfit post isn't layered grays, don't fret, it's coming!!!
Once again, I'm obsessed with this self-tie sweater dress. Forever 21, if you're reading this, make this in EVERY COLOR. K thanks!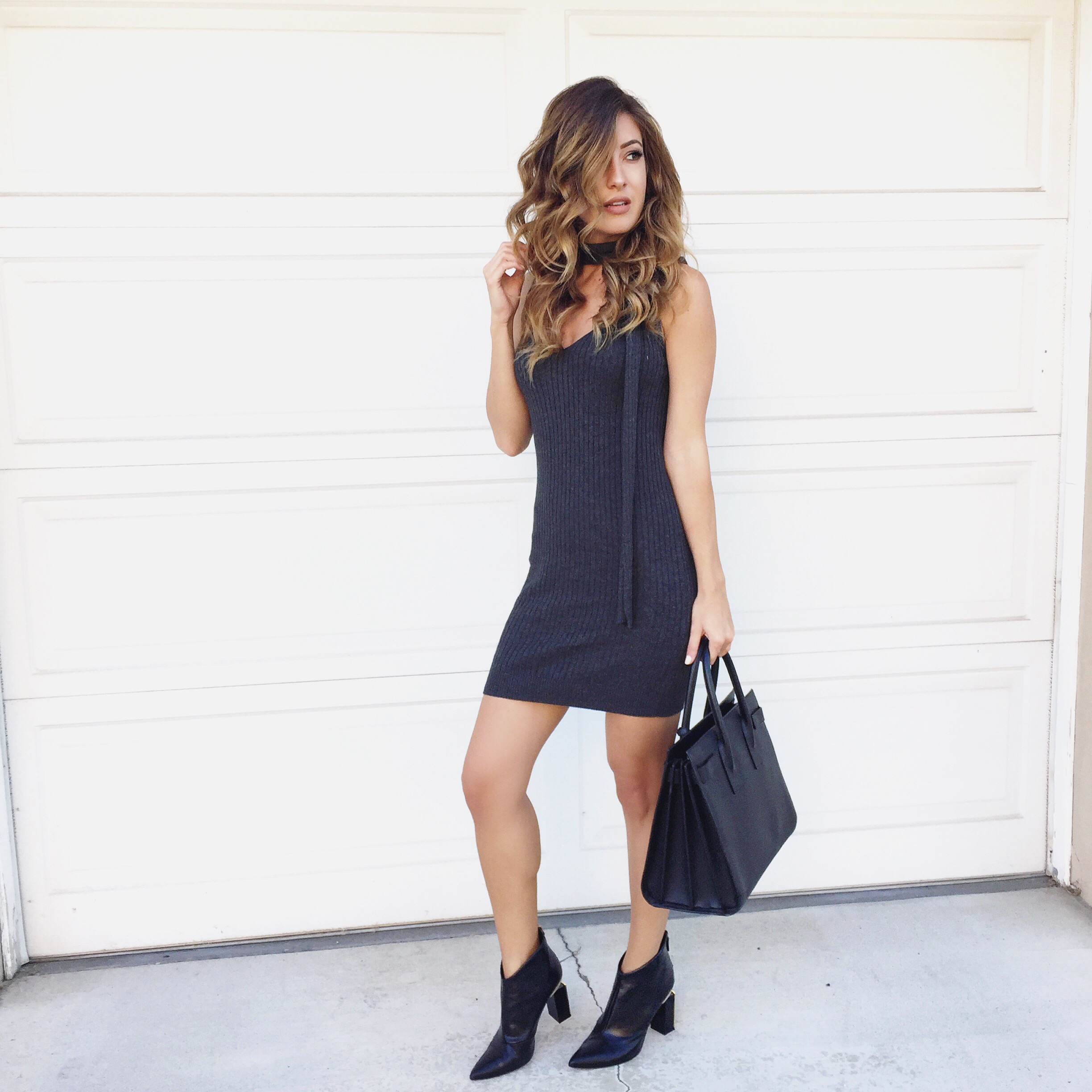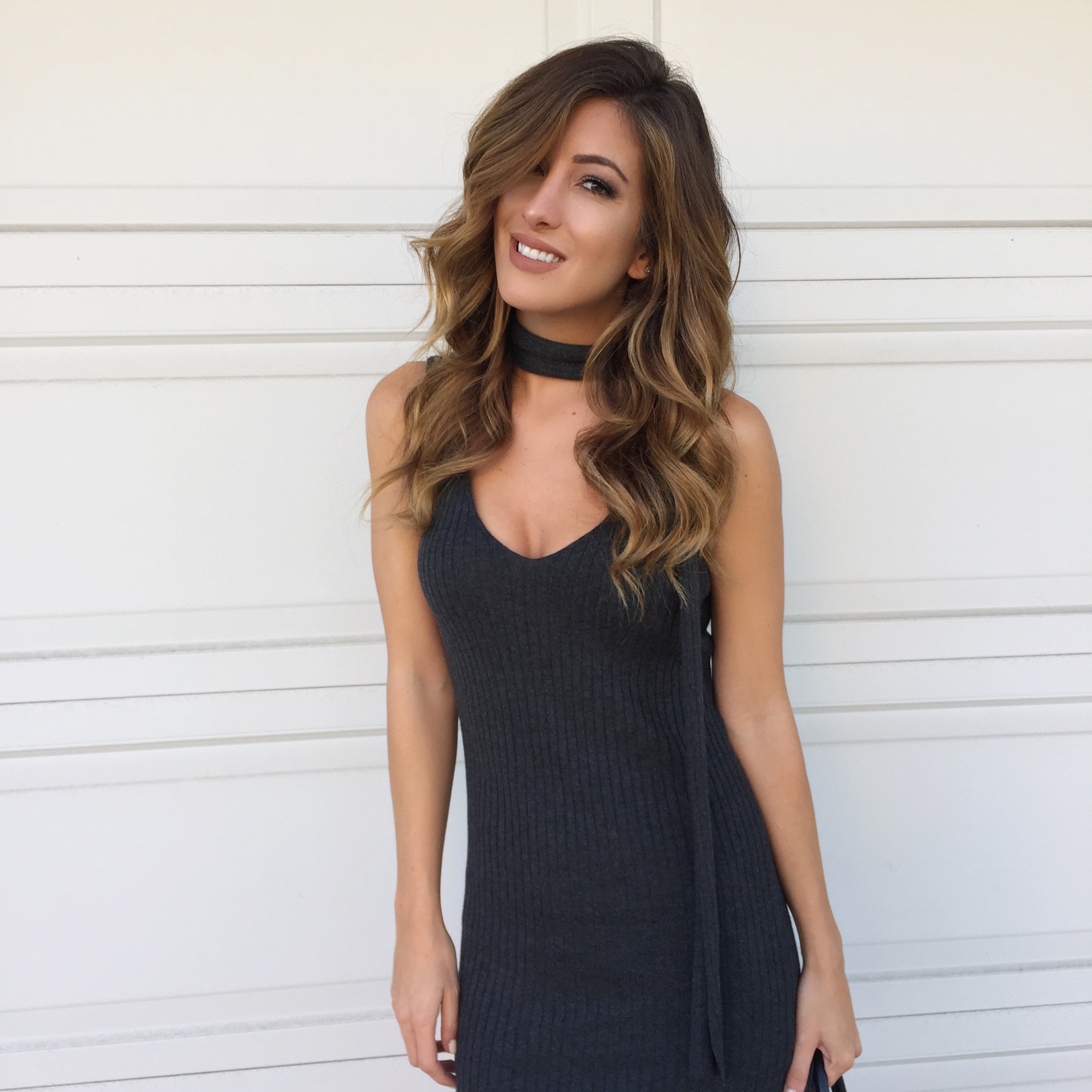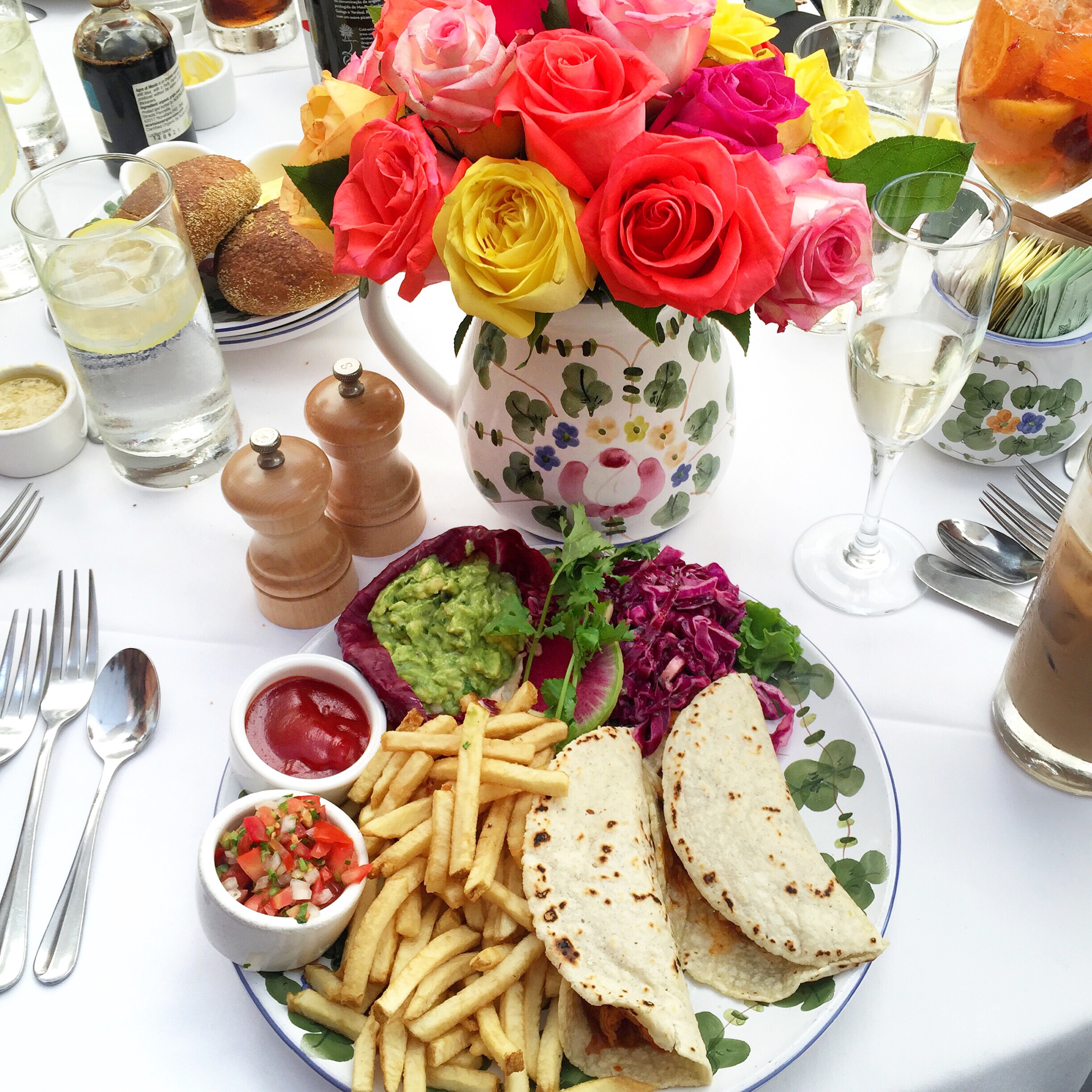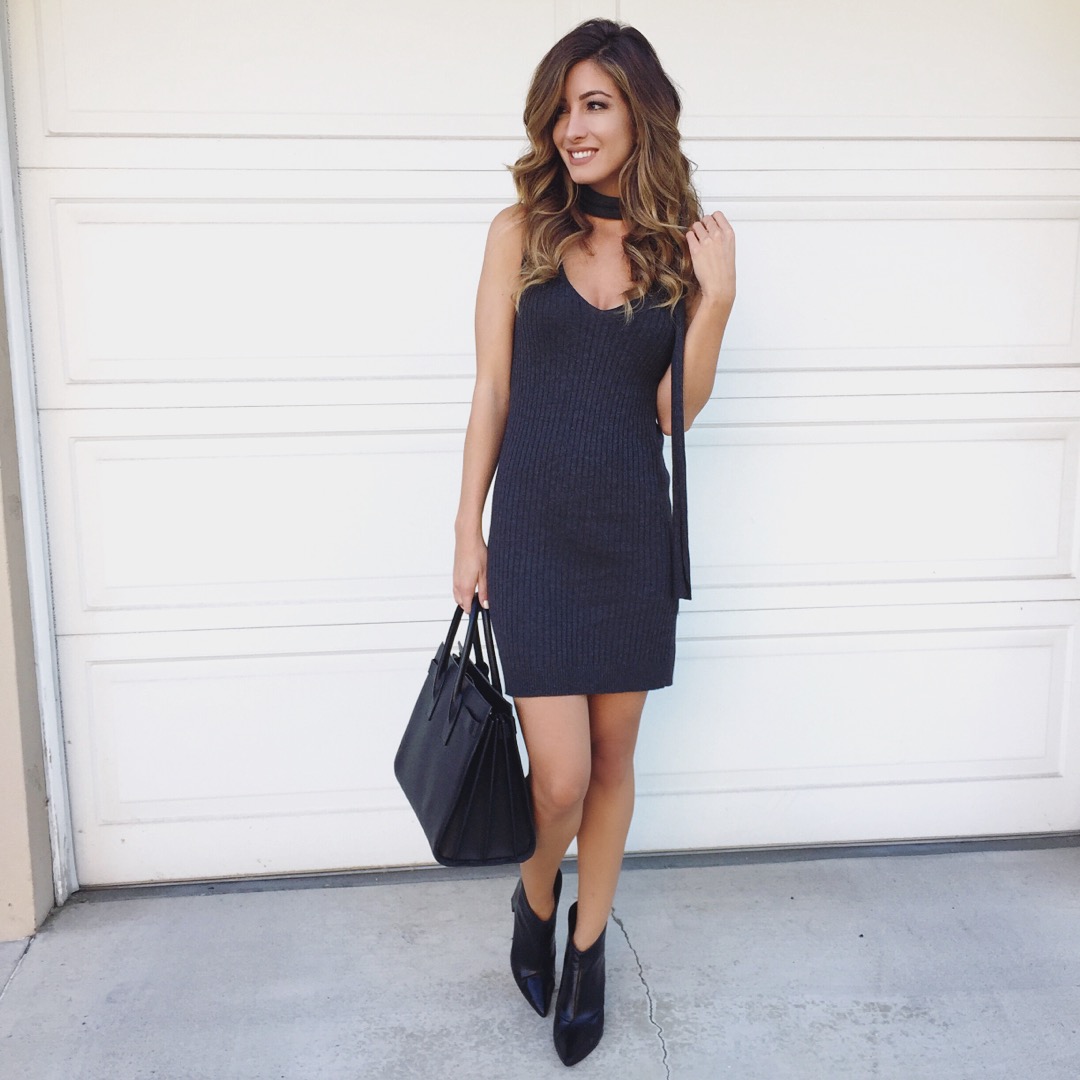 Self-Tie Collar Dress: Forever 21 (get it here), Black Booties: Zara, Sac du Jour: Saint Laurent (get it here).