What's up buttercups? This past week has been so hectic, I haven't had any chance to blog however I've been keeping up with my Instagram (username @lefashnmonster) & Snapchat (username: @missdenden) so be sure to follow those for daily photos and videos. This past weekend I had the pleasure to go to Palm Springs and have a Coachella-style experience thanks to YMI Jeans!
I'm working on a making a fun vlog about my trip so stay tuned for that! In the meantime, subscribe to my YouTube channel as I post a new video every week (hooray!). The crazy thing is, doing YouTube is a such a different experience. It feels like a whole new job as I've learned to edit videos and be extra creative to give you guys some fun content. I hope you guys do enjoy my videos and would love some input 🙂
Today's looks is perfect for any desert or Coachella-inspired look. It's comfortable, cozy and stylish! Denim on denim is clearly an old favorite, but these super lightweight shorts from YMI are my new faves. They're a nice alternative to denim cut-offs.
I had to stop where the iconic windmills were to snap some photos! I mean, how cool is this background?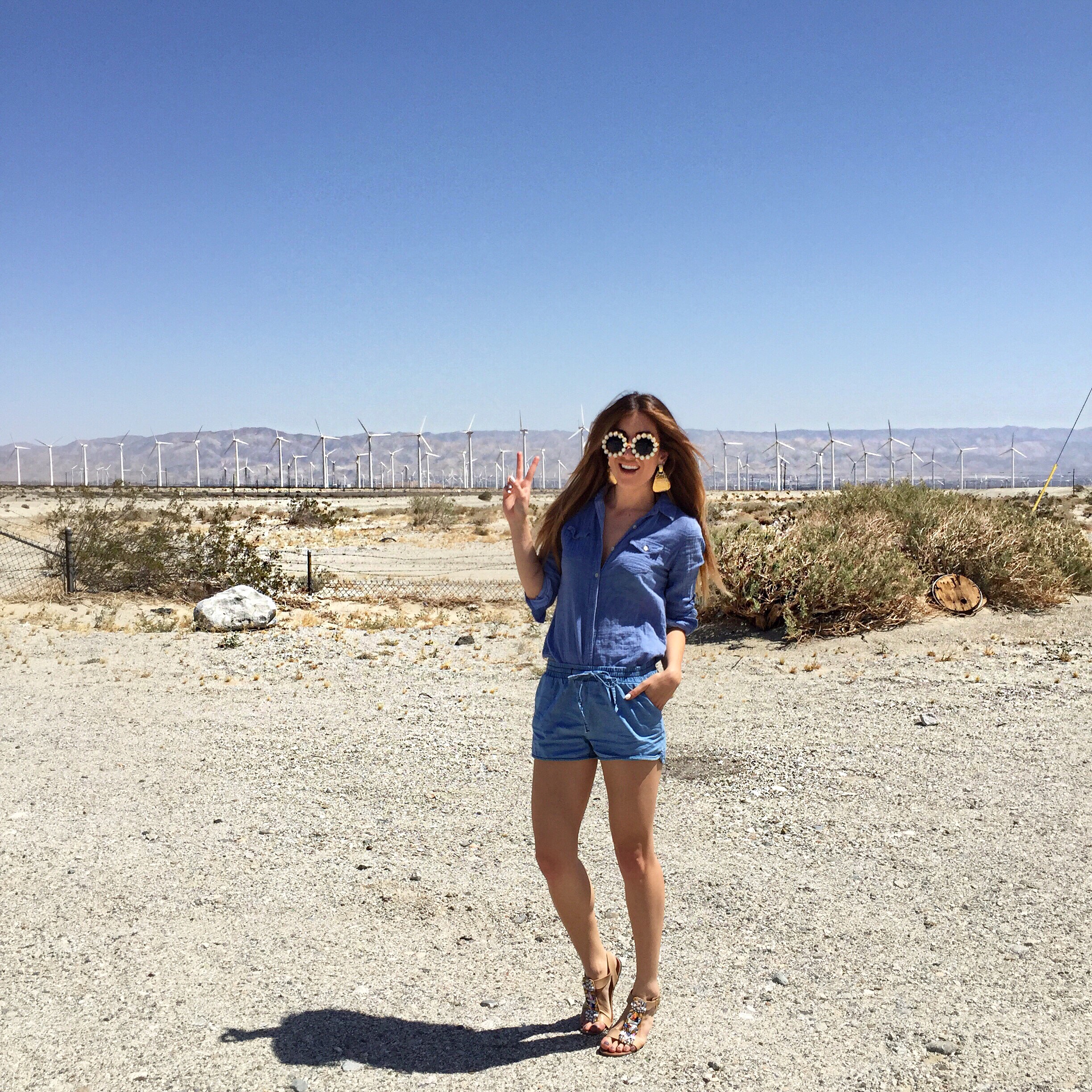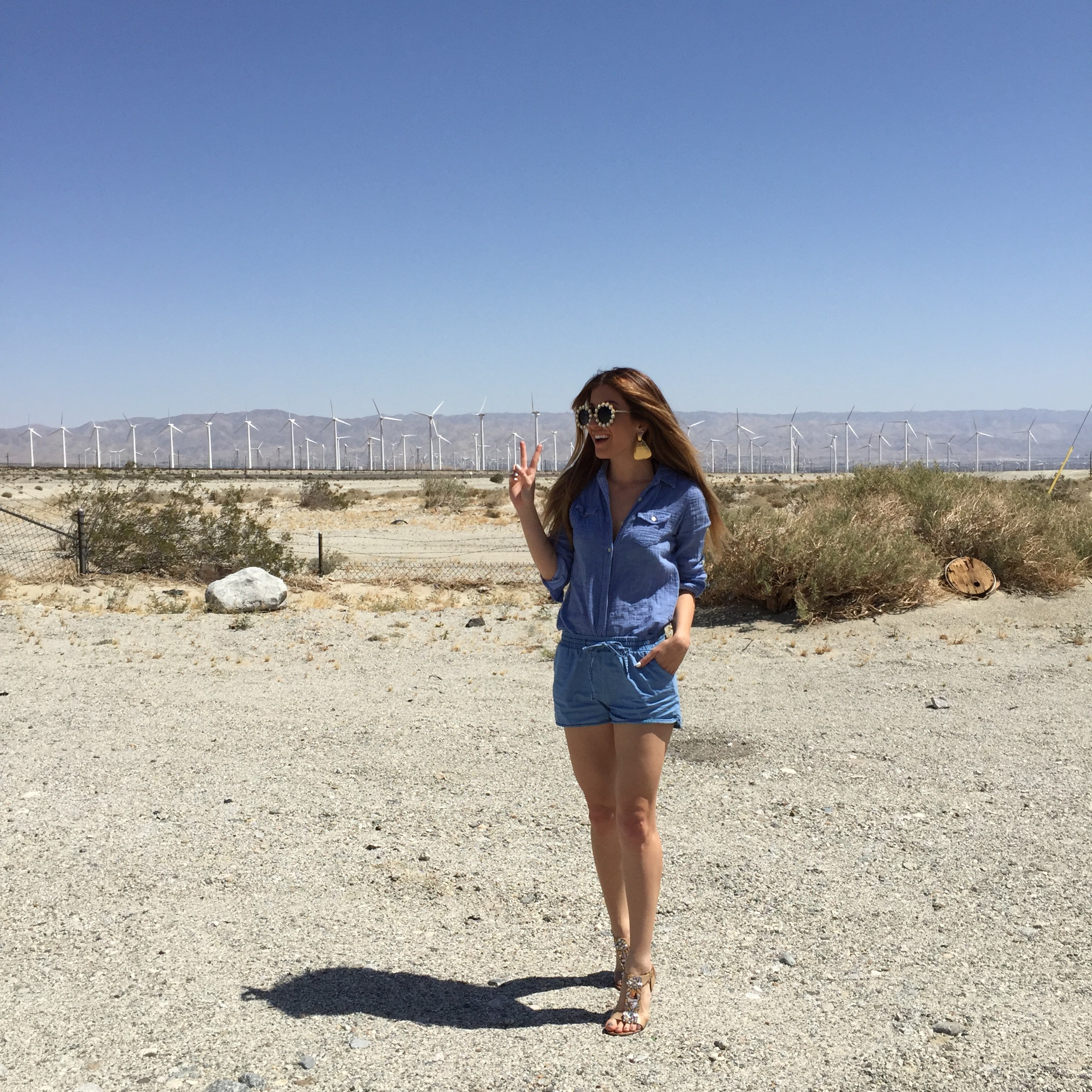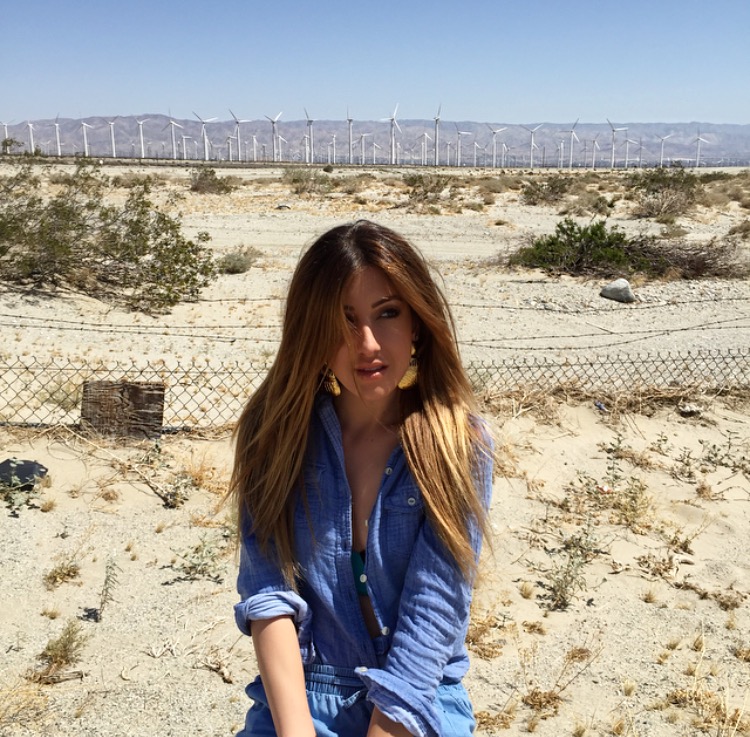 Denim shorts: c/o YMI Jeans (get them here), Denim Blouse: Forever 21, Earrings: c/o Private Cartel (get them here), Niko sandal: JustFab (get it here)