You heard right!
Chanel AND tattoos.
Not the real needle and ink kind, but temporary ones. Chanel's Spring 2010 collection had their models tattooed with whimsical Chanel designs. I must say, I would definitely cover my body with tattoos…Chanel ones of course.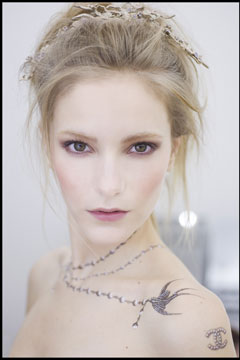 It's also been confirmed that Chanel will be selling these temporary tattoos come February, for $75 (for 55 designs) at www.chanel.com
The designs from what I have seen are beautiful, very mesmerizing and dreamy.
Called Les Trompe L'Oeil de CHANEL Temporary Skin Art, these limited edition designs were dreamed up by global creative director Peter Philips designed for the Paris runway show.
Many other designers took the tattoo concept as well, designers like Jean Paul Gaultier and Rodarte.
Here is Jean Paul Gaultier's "prison tattoo" during his show: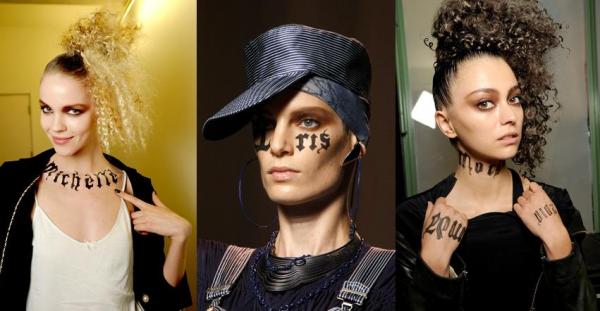 And Rodarte's "tribal" tattoos…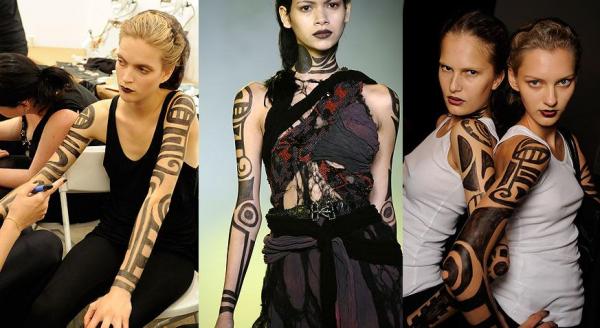 With Chanel actually selling their temporary tattoos come February, I am pretty sure all of us fashionista's will be rocking this look. It's refreshing to know, it's not permanent and we don't have to spend oodles of money trying to laser our impulsive tattoo's off (I'm guilty).
Who doesn't want to cover themselves in Chanel? And at only $75 for 55 designs, it's the Recessionista way of wearing Chanel on a budget!