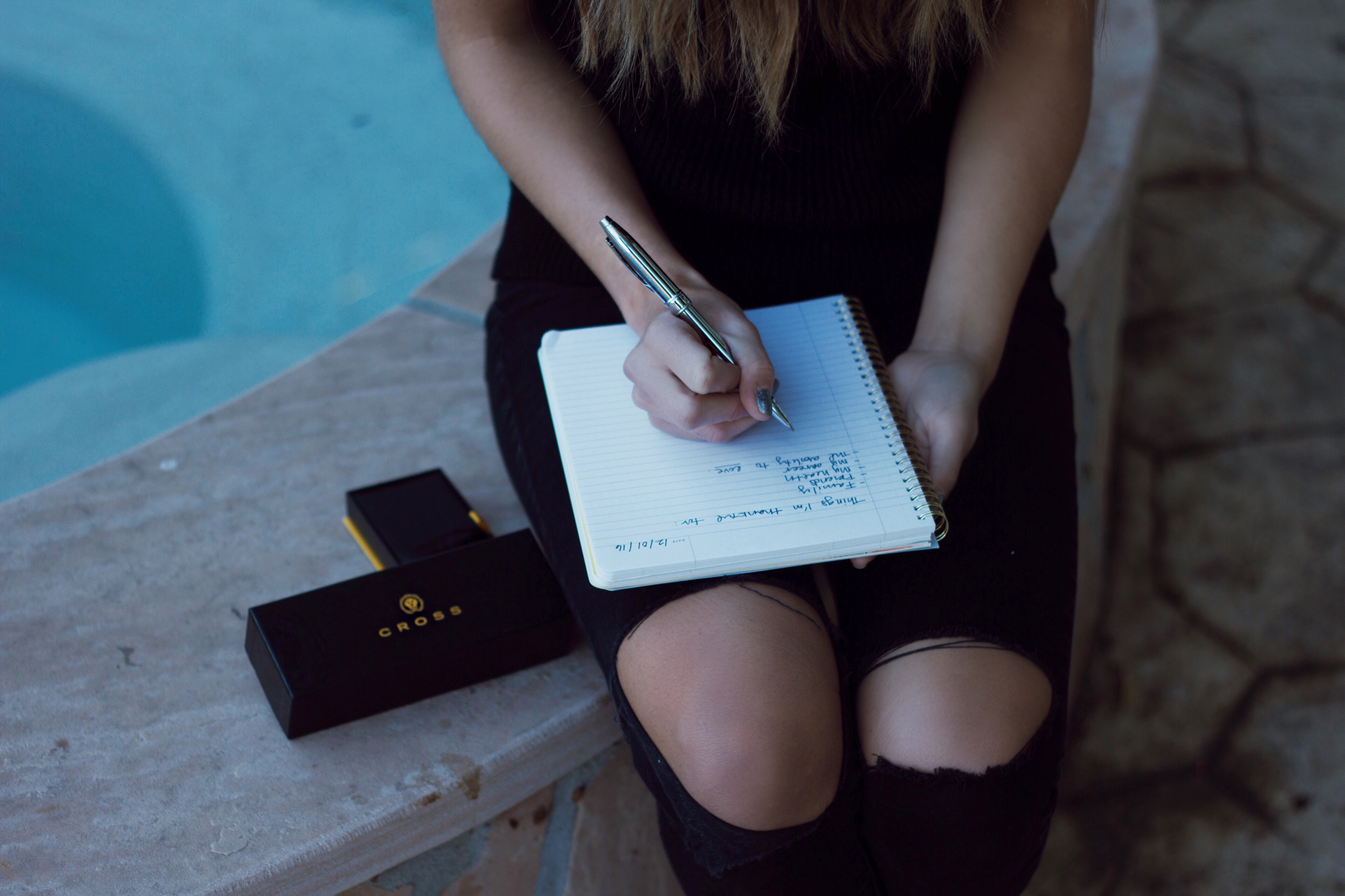 It's the holidays and usually about the time we all take a minute to reflect on the past year. For me, this means looking back and seeing what struggles I faced, how I chose to deal with them, how I not only handled situations with others, but also myself. I think it's so easy to focus on situations where we focus on the negative, but for me, I always try to the find the positive in everything. Today's post I am sharing the 5 things I'm grateful for!
I've gone through so many ups and down and 2016 was definitely a challenging year for me. Although my lows were pretty low, I managed to find the beauty within the darkness which ended up helping me shift my perspective on the rest of my life. It's so crucial to take a step back and remember the things you are grateful for.
We live in a time where everything is at our fingertips and we have become more spoiled. If things don't happen as quickly as we want them to, we tend to get frustrated much faster. A lot to the time our efforts are what are lacking. Just because we can double tap and hide behind a screen doesn't mean everything in life is as easy. We forget that everything in our lives take work. I've seen such a disconnect from people and the real world thanks to technology. Granted, being in this field is all about being connected to technology, but I always remember that I have to focus more on who I am off-screen than on-screen.
I can go on about technology and how it negatively affects us, but I'm going to keep this post more positive than negative 🙂 I know myself, when I feel down, or uninspired, I try to remember the things that I am grateful for. These things to me have no material value, they are things that I worked on, or have come into. These are the things that keep me sane during the times where I feel the most alone.
Remember, we all have something to be grateful for. Always remember whenever yours whenever you feel discouraged.
5 Things I'm Grateful For
Family: This may seem like the most obvious one, but to me, family has always been the most important thing in my life. My father in particular, has always been the most supportive, least judgmental and accepting person in my life. He always tries to communicate with me, even though our ways of dealing with issues is completely different. My father is logical and I'm emotional. We have worked a great deal on our relationship to better communicate and understand one another but we always know how much love we have for each other. My grandmothers bring me the utmost joy. They live in Turkey so phone calls are the majority of our conversations but they always let me know how proud they are, and rely on me as an adult to be there for them. That to me is a priceless feeling.
Friends: I have met many, many, many people in my thirty (almost thirty-one years of existence and can honestly say I can count the number of close friends on ONE hand. It's less than 5. These people have been in my life through some of the hardest and darkest moments, they are always open and upfront with me and tell me things I don't always want to hear. This to me is so important in a friendship/relationship. It's so easy to be there for people when things are gravy, but the minute true difficulties happen is when you truly find out how "present" your friends are for you. I've been blessed with a friend of 26 years! To this day, she knows every part of me, even the parts I am too embarrassed to display normally. She has always stood by my side through the best and the exceptionally worse. I have another friend who knows me like the back of his hand, mainly because it's almost like we're soul brother and sister. This to me is absolutely cherished because we completely respect each other and even if we don't speak for a few weeks, it's almost like we never were apart. And of course, y firecracker friend who I can just let loose and be myself around with judgement. The one where I can travel with and not fight, where we can combine our creativity and create pure magic together. She's my twin. People say we look alike, which I take as a compliment. She's the most real girl I've ever met and I couldn't be more thankful.
My Career(s): I have a Master's in Clinical Psychology with an emphasis on Marital and Family Therapy as well running Le Fashion Monster as my own business. I love fashion so much and it's just a thrill being able to do this but my heart always leans toward my clients. I specialize in working with children and adolescents from low-income households as well as children in the system. It's the most challenging job but also the most rewarding. Being able to give yourself wholly to a child and be a stable structure in their life and giving them a voice is something nothing can compare to. I have worked with so many wonderful children who have had to deal with some of the most traumatic life experiences and it truly puts everything into perspective.
My Health: This is something we overlook. We don't realize how fortunate we are to be alive. The fact that we are able to walk around, breathe air, and do things that we want to is such a blessing. It may seem obvious but sometimes we forget how lucky we are.
The World: We are alive. We have air in our lungs and the world is just a beautiful place. Wherever we are all living in, we are blessed to be surrounded by something completely different than someone else in the world. Everywhere we go nature surprises us giving us views and places that are so perfect and unique. Sometimes I just lay outside on my deck and stare at the sky. I love watching the clouds move and seeing all the wonderful shapes I can come up with. Taking time to appreciate the world around you and your surrounding is so important. Because the world is really a beautiful place if you just take a minute to appreciate it.
What are you grateful for?